Benedict Cumberbatch Joins Andy Serkis' 'Jungle Book: Origins' As Another Khan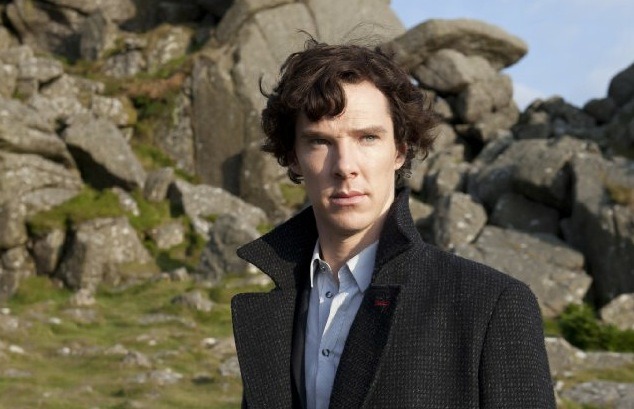 Disney and Warner Bros. are both making Jungle Book movies. Disney's will be out October 2015, and the Warner Bros. one comes out October 2016. Disney has Jon Favreau directing, Warner Bros. has Andy Serkis. Disney has Idris Elba voicing the villainous Shere Khan and now Warner Bros. has cast Benedict Cumberbatch in the same role in Jungle Book: Origins. Read more about the Benedict Cumberbatch Jungle Book casting below.
The Hollywood Reporter broke the news of the Benedict Cumberbatch Jungle Book casting. It's described as a "voice lead" which suggests the actor won't be providing the performance capture for the tiger. However, with Serkis at the helm and the film in the shadow of the Disney live-action version, that would be one way to distinguish the two.
Plus, Cumberbatch is familiar with the form from his roles in The Hobbit trilogy, where Serkis is a second unit director and general performance capture guru. I'd imagine, at the very least, Cumberbatch's face will be seen in the sneering snout of Shere Khan. (Interesting note, Cumberbatch will at least be able to say he's playing Khan this time around.)
The film marks Serkis' directorial debut and Callie Kloves wrote the screenplay. She's the daughter of Steve Kloves, who wrote most of the Harry Potter movies. He's producing the film.
A few months back, Serkis had the following to say about Jungle Book: Origins:
What I love about the screen adaptation by Steve and Callie Kloves is it's very truthful to the original book; it doesn't shy away from its darkness. The jungle is a Garden of Eden and a wonderful place for Mowgli to grow up in, but also is a place of fear and a place of threat.
That's most likely a very different take than the Disney version Favreau will show audiences a year earlier.
Jungle Book: Origins starring Benedict Cumberbatch opens October 21, 2016.