Edgar Wright And Simon Pegg Are Teaming Up For A New Movie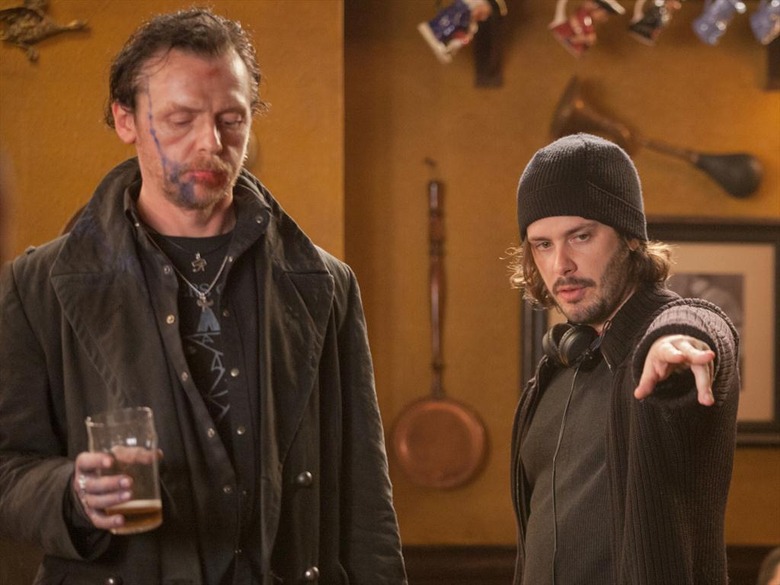 The Cornetto Trilogy may have come to a close with last year's The World's End, but the long and fruitful partnership between Edgar Wright and Simon Pegg has not.
The actor recently teased another collaboration for the duo, who've been working together on and off since the '90s. Hit the jump to read his comments. Read about the new Edgar Wright Simon Pegg movie below.
The pair's last three films together, Shaun of the Dead, Hot Fuzz, and The World's End formed the informal "Cornetto Trilogy," but don't look for their next collaboration to continue along the same lines. More Pegg:
When we said the trilogy was over, it was because that group of films was over. They're all kind of related with each other and deal with a specific idea. There's a criteria to those films.
The next thing we do won't do that, it will just be something else. It will happen. We made three films in ten years and hopefully in the next decade we'll make another three.
All of which sounds great, but it may be some time before the movie actually comes together. Though Pegg says it "will happen when we can do it," that might not be for a while.
Wright's next film is likely to be Baby Driver, with Grasshopper Jungle lined up sometime after that. Meanwhile, Pegg has at least half a dozen films due out in the next few years including Mission: Impossible 5 and Star Trek 3.
Still, it does seem like only a matter of time before these longtime pals join forces again. "I really love working with those guys and I wouldn't ever not want to work with them," said Pegg. "It's not even a question."