Keanu Reeves Starring In 'Rain' TV Series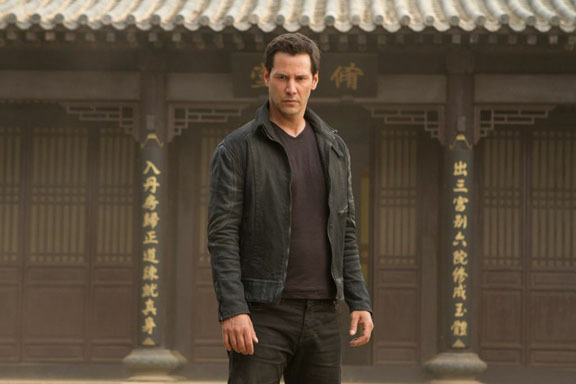 We may receive a commission on purchases made from links.
Keanu Reeves is getting a TV show. He's producing and starring in the hour-long series Rain, based on the novel series by Barry Eisler. The show is described as a "globe-trotting action drama," which is also being produced by his John Wick directors Chad Stahelski and David Leitch.Deadline reports that the show follows John Rain (Reeves), a a half-Japanese, half-American special forces Vietnam vet who becomes a "contract assassin who specializes in taking out his targets by making it look like death by natural causes." Of course, being a killer also isolates John Rain — already a guy who feels like he doesn't have a place in either US or Japanese culture — from the rest of the world.
The new company Slingshot Global Media is behind the show; there's no broadcast home for the series yet.
The show will draw from Eisler's various John Rain novels, including A Clean Kill in Tokyo, A Lonely Resurrection, Winner Take All, Redemption Games, Extremis, The Killer Ascendant, The Detachment, and Graveyard of Memories.(Interestingly, those aren't the original titles, as the books went out under names that featured a succession of plays on the words "rain" and "assassin." Eisler explains the name changes on Amazon.)
Here's Amazon's description of A Clean Kill in Tokyo, the first novel in the series.
John Rain, a Japanese American konketsu, or half-breed, learned his lethal trade as a member of the U.S. Special Forces. Although tortured by memories of atrocities he committed in Vietnam, he has become a paid assassin, a solitary man who lives in the shadows and trusts no one, even those who pay extraordinary sums for his ability to make murder look like natural death. But the aftermath of an otherwise routine hit on a government bureaucrat brings Rain to the attention of two men he knows from the old days in Vietnam: a friend who's now a Tokyo cop and an enemy who betrayed Rain long ago and is now the CIA's station chief in Japan. Like the gangster who hired Rain to kill Yasuhiro Kawamura, they want something the dead man had–a computer disk containing proof of high-level corruption, information that could destroy Japan's ruling political coalition. The search for the disk leads them to a woman Rain has come to love, a talented young jazz musician who also happens to be Kawamura's daughter. In this taut, brilliantly paced debut thriller, set in a vividly rendered Tokyo, the author manages an unlikely feat; he earns the reader's sympathy and concern for his protagonist, an amoral assassin who is one of most compelling characters in recent crime fiction.