Sharlto Copley To Play Christian Walker In PlayStation's 'Powers'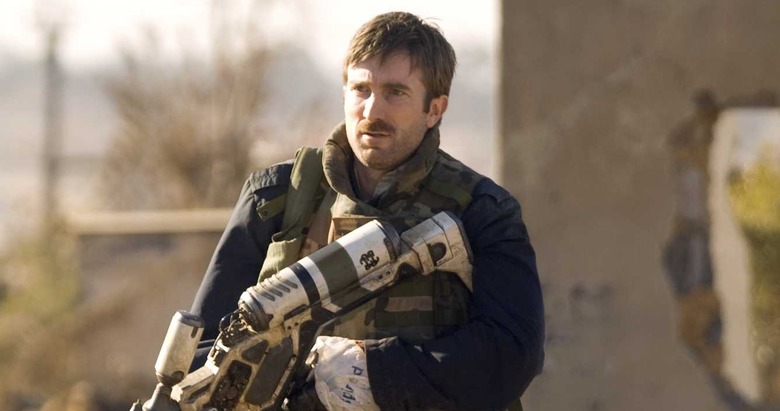 The final pieces of the puzzle are falling into place for Powers, the first original series from Sony's PlayStation Network. Sharlto Copley has just been cast in the lead role of Christian Walker, while Michelle Forbes is set to play Retro Girl.
The pair join Susan Heyward, Eddie Izzard, Noah Taylor, Olesya Rulin, Max Fowler, and Adam Godley. David Slade is directing the first two episodes. More details after the jump.
Copley plays one of the duo, Christian Walker. The charming investigator was himself a Power once, but lost his abilities after a battle with another, villainous Power. Heyward (The Following) plays his partner, the smart and tough Deena Pilgrim.
Forbes' Retro Girl is the "undisputed super star of the Powers community," as TV Line puts it. That's partly because she's a good superhero — she's seen as an icon of justice and selflessness — but it's also because she has an uncanny knack for self-promotion and brand management.
As previously reported, Izzard plays big bad Wolfe (get it?), who has a history with Walker, and Fowler is the embittered teenage son of Walker's slain former partner. Taylor is criminal mastermind Johnny Royalle, Rulin is Power wannabe Calista, and Godley is Powers division head Captain Cross.
Powers is the first regular TV role for Copley. On the big screen, he was last seen suffering the wrath of Angelina Jolie in Maleficent. He recently wrapped Chappie, his third collaboration with director Neill Blomkamp.
Forbes has much more experience with the small screen. She appeared this year on Orphan Black and will juggle Powers with a co-starring role on A&E's The Returned. In addition, she's said to be circling Season 2 of HBO's True Detective. On the film front, she'll next be seen in The Hunger Games: Mockingjay.