Ving Rhames Returns For 'Mission: Impossible 5'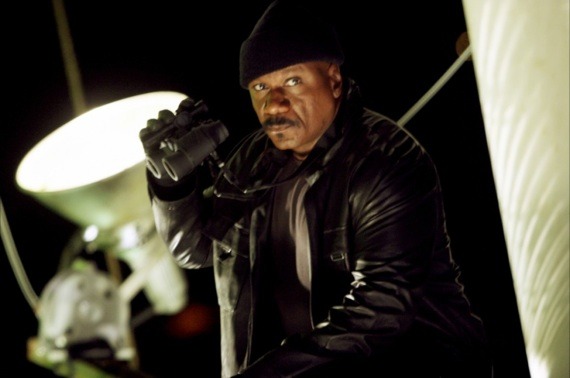 Ving Rhames had only a cameo in Mission: Impossible – Ghost Protocol, but he's back for real in the fifth film in the series. Christopher McQuarrie is directing this new episode, which once again stars Tom Cruise and also finds Jeremy Renner and Simon Pegg returning to the Impossible Mission Force. Given the manner of the announcement of Rhames being back with the IMF, we can probably expect him to have more to do in this fifth film.
The info on Rhames' return comes from a tweet by McQuarrie:
Also in the cast are Rebecca Ferguson, and Alec Baldwin, who'll play is said to play the head of the CIA in the fifth film.
Ghost Protocol was a big revival for the series, and a great holiday film for Paramount. So there's pressure to deliver with this film, which will hit theaters four years after the release of Ghost Protocol.
We've heard that the film would start to shoot in Vienna this month before moving to the UK, but at this point development on the film is fairly quiet. The movie is set for a December 25, 2015 release, and while that's more than enough time for many films to shoot and go through post, M:I 5 will likely require a heavy amount of digital work, making for a long post-production period. But we've heard rumblings that the script, originally by Drew Pearce and rewritten by Will Staples, is taking a long time to be knocked into shape. What that means for the film is uncertain — these days, it seems like half the tentpole movies in any year start with incomplete scripts. So this could be just one more part of a mission that only seems impossible.