PlayStation's 'Powers' Adds Eddie Izzard And More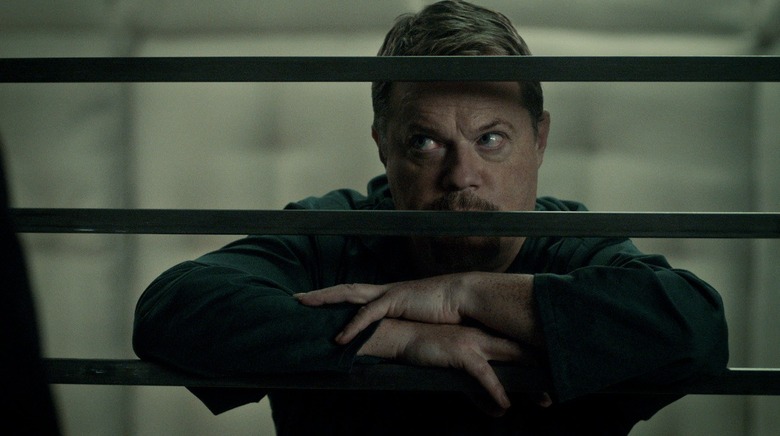 Powers will be the first-ever TV series from the PlayStation Network, but so far it seems like the company knows what it's doing. After picking up Susan Heyward as its female lead last month, the comic book adaptation has just added three intriguing new cast members: Eddie Izzard, Noah Taylor, and Olesya Rulin. Find out whom they're playing after the jump.
Heyward won the role of Pilgrim a few weeks back. Around the same time, Adam Godley (Breaking Bad) signed on to play Captain Cross, who oversees the Powers division, while Max Fowler (The Killing) was cast as Krispin Stockley, the bitter teenage son of Walker's murdered partner.
According to Deadline, Taylor (Submarine, Game of Thrones) is set to play Johnny Royalle, a criminal mastermind who owns the Here and Gone Club. As the name of the venue hints, he is a Power who can teleport at will. Rulin (Greek, High School Musical) will portray Calista, a young, street-smart Power wannabe.
And because every superhero story needs a supervillain, Izzard will step in as the big bad, Wolfe. He's described as a "top-level" Power who's been locked up for the past two decades. He also happens to have history with our leads — he was once Walker's mentor.
Powers has been trying to make the leap from page to screen for some time already. Sony initially developed it as a feature film, but when that incarnation failed to pan out they reworked it as a TV series. They got as far as shooting a pilot before FX decided to pass. The FX version starred Jason Patric and Lucy Punch as Walker and Pilgrim, with Vinnie Jones as Royalle and Bailee Madison as Calista.
The first ten-episode season of Powers will debut on the PlayStation Network in December. David Slade is directing the first two installments from scripts by Charlie Huston.