'Dumb And Dumber To' Posters Perfectly Parody 'Lucy'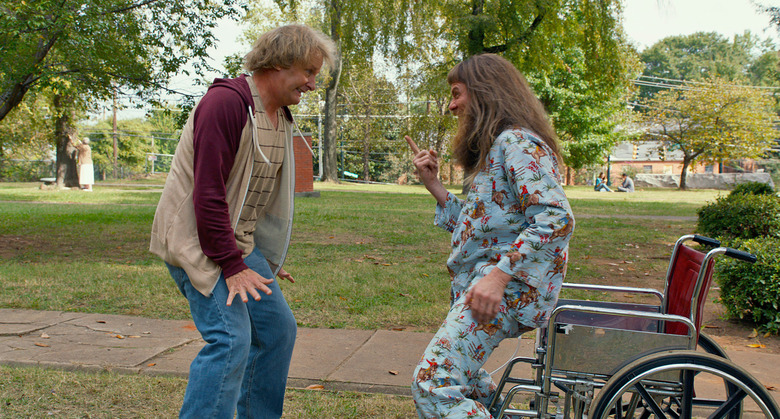 It's been well established by now that the whole "humans use only 10% of their brains" thing is a myth. People use 100% of their brains, no matter what Lucy and Limitless try to tell you.
But that only goes for real people. When it comes to fictional people, we can think of a few that probably aren't running on full capacity. Like, for example, Harry Dunne and Lloyd Christmas. A new pair of Dumb and Dumber To posters give them the Lucy treatment, to ironically ingenious effect. Check 'em out after the jump.
Prepare to get your Harry on, people! #dumbanddumberto pic.twitter.com/PAZCe4suva

— Jeff Daniels (@Jeff_Daniels) August 15, 2014
Poor Lloyd and Harry. They can't even get to the 10% mark claimed by movie science, let alone the more factually accurate 100% mark.
For comparison, here's the original Lucy poster.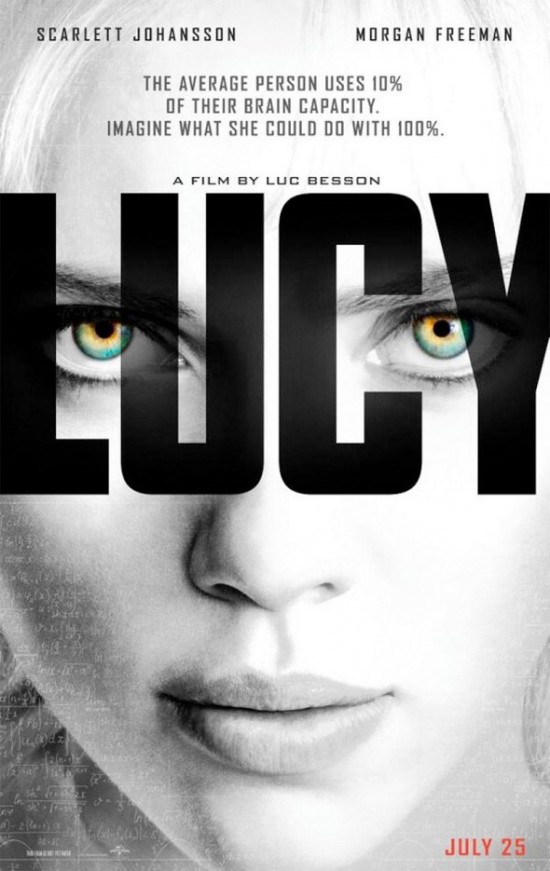 Based on what we've seen of the movie, the dull duo's wits have not sharpened with age. They're as obnoxiously stupid as they ever were, whether they're yanking out catheters or hitching rides on deer statues. The real question is whether they're as funny as they used to be .
Directed by Peter and Bobby Farrelly, Dumb and Dumber To opens November 14. Kathleen Turner, Laurie Holden, Rob Riggle, Rachel Melvin, and Steve Tom also star.
Jim Carrey and Jeff Daniels reprise their signature roles as Lloyd and Harry in the sequel to the smash hit that took the physical comedy and kicked it in the nuts: Dumb and Dumber To. The original film's directors, Peter and Bobby Farrelly, take Lloyd and Harry on a road trip to find a child Harry never knew he had and the responsibility neither should ever, ever be given.
The Farrelly brothers produce Dumb and Dumber To alongside Riza Aziz and Joey McFarland of Red Granite Pictures. They are joined by fellow producers Charles Wessler and Bradley Thomas. Universal Pictures will distribute the film in the United States, Canada and select international territories.