This Week In Trailers: Wetlands, The Frame, Mega Lo Mania, Listen, Partners In Crime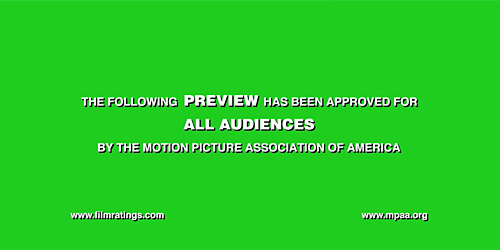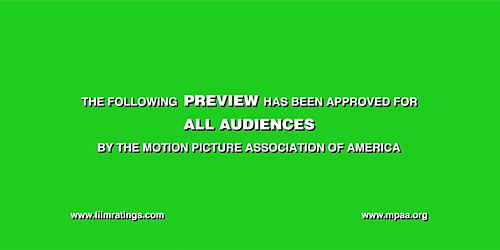 Trailers are an under-appreciated art form insofar that many times they're seen as vehicles for showing footage, explaining films away, or showing their hand about what moviegoers can expect. Foreign, domestic, independent, big budget: What better way to hone your skills as a thoughtful moviegoer than by deconstructing these little pieces of advertising? This week we introduce you to Mega Ran, fly across the ocean to solve a teenage suicide, discover our bodies ourselves, anxiously await our violent husband in a police station, and have our minds melted with special effects.
Wetlands Trailer (NSFW)
I wish I could tell you this seems like an extremely powerful movie about a woman who completely owns her sexuality.
In all honesty, I have zero clue what in the hell is going on here but that's OK.
Sure, director David Wnendt has colorfully created a wonderland bathed in spectacular hues with interesting cinematic choices and a soundtrack that is solid. That said, even though I cannot grasp what the narrative point is of any of this there is a proactive nature that clings to every frame here. There's a naughty playfulness that pervades the moments we're given, a visual whirlwind of moments that are downright impossible to put into context, but it gets its point across. If trailers are supposed to be the harbingers of what you can expect, this trailer soars on its merits for defining exactly what you're in for, prudes need not apply, if not necessarily putting a line in the proverbial sand, daring you to step over and dip your consciousness into the world this woman inhabits. Sexual empowerment, bawdiness, lasciviousness? Cha-ching, here's my money.
The Frame Trailer
2 for 2.
For those of you who have consumed 2009's Ink know that director/writer Jamin Winans has an extremely active imagination. Extremely. After the warm reception of that film he took many years to produce what looks like an even more delightful story that is not revealed in any way by this trailer. And good for him for making that choice as this is more about capturing a mood, a feeling, and pushing the boundaries for what constitutes an acceptable advertisement for his vision. It's wonderfully orchestrated without any of the usual tropes you would find in this medium and while those with slight epileptic tendencies might feel a little buzz from the quick cuts this is still a fantastic way to welcome us into this weird world. We're left without answers, we leave with questions, but we feel full with the anticipation, for those it does connect with, of what comes next. I haven't one iota of knowledge about what's afoot here but I am thirsty for more.
Partners in Crime Trailer
I was flat out riveted.
Director Chang Jung-chi, who came racing out of the gate with his critically lauded first feature
, has managed to transcend language itself in a movie that seems straightforward enough even without any need for subtitles to get what is happening here. There's a tight focus on a handful of people and the way this trailer delicately drifts in and out of moments (and set to a soothing, lilting song that is juxtaposed quite well against the graphic nature of what we see) it's hard to get a read on who is playing against whom in a fight to get to the bottom of a possible suicide/murder of a young girl. The bad boy who everyone thinks is capable of bad things, the nerd who is no doubt bullied, it all starts to get confusing but, what isn't confusing, is how well this trailer packs an emotional punch with every moment we're offered up. Violence, detective work, suspense, teen drama, it's all here and it's positively riveting.
Mega Lo Mania Trailer
No idea who this guy is. Neither of them.
From the rapper, Mega Ran, who is at the center of this to the man directing the film, Michael Cardoza, both of these people might as well be strangers who I would pass on the street. It's not meant to be a sleight but the upside to this is that this is a great trailer; rock solid, in fact, in how you can tease the largess of a person many, if not all, have not heard about and make it interesting for some schlub like me who doesn't know diddly about this guy. The trailer has a great flow and just assaults us with visuals that capture the life of a rapper on the road while retaining that ineffable quality to be endearing as we get to know who this guy is. I don't know, you don't know, but now I do. I do want to know about this guy who seems to have amassed a following for reasons I'm unsure about. However, it's because of this trailer that I've been driven to be inquisitive to find out why. Success.
Listen Trailer
Directors Hamy Ramezan and Rungano Nyoni have me.
First, do me a favor and read the synopsis:
"A foreign woman in a burqa brings her young son to a Copenhagen police station to file a complaint against her abusive husband, but the translator assigned to her seems unwilling to convey the true meaning of her words. A tense, diamond-hard film about cultural isolation and bureaucratic ignorance."
Next, watch this trailer and feel how close these actresses get to your emphatic receptors. They way in which we are literally in the face of this translator in the beginning does so much to convey the severity of what we're watching, what might be at stake for everyone involved, and to make you feel that there's something afoot here that is not pleasant at all. We do not look back, we only look forward, and you sense that as the translator talks to our victim that not only will this not end well but, when the son says one simple sentence, it's game on. What will come after, what the fallout will be, the cultural implications this has, it's all up in the air and it leaves us unsure. Unsure about what will happen to our protagonist, and it ought to fill us with foreboding after realizing what has now been put into motion.
Nota bene: If you have any suggestions of trailers to possibly be included in this column, even have a trailer of your own to pitch, please let me know by sending me a note at Christopher_Stipp@yahoo.com or look me up via Twitter at @Stipp
In case you missed them, here are the other trailers we covered at /Film this week:
Camp X-Ray Trailer - Truly impressed.
Two Night Stand Trailer – Next.
Houdini Trailer – A mixed bag of thrills and excitement with elements that don't quite work in this medium.
Miss Julie Trailer - I don't want anything this trailer is selling. Bloated, highfalutin, and sterile.
Mortdecai Trailer - Made me giggle.
Revenge of the Green Dragons Trailer - Bring it.
Rudderless Trailer – I felt the catharsis here.
The Disappearance of Eleanor Rigby International Trailer – Interesting concept and it works well here.