'Rudderless' Trailer: William H. Macy Directs Billy Crudup And Anton Yelchin In Musical Drama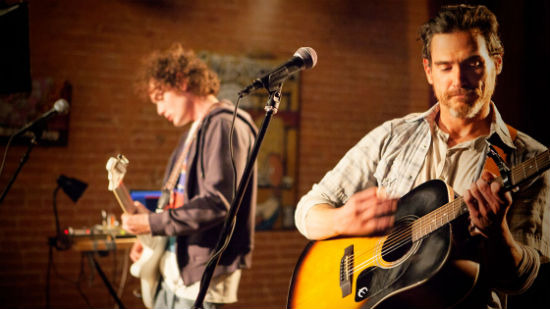 The first Rudderless trailer and poster are here. Directed by William H. Macy, making his feature debut, the film stars Billy Crudup as Sam, a father who loses his son. Racked with depression, Sam eventually finds solace in his son's original music. He performs the songs at an open mic, and eventually becomes popular because of the music. This creates quite the moral dilemma, as Sam is reaping the rewards of son's genius without giving credit. From there, the film takes a dark twist that changes everything entirely.
Rudderless premiered at the Sundance Film Festival this year and I wrote a review which you can read here. It's an uneven, but very interesting film with great music and performances by Crudup and co-stars Anton Yelchin, Selena Gomez, Laurence Fishburne and Felicity Huffman. It'll hit theaters and VOD on October 17 and now you can see it for yourself. The Rudderless trailer and poster are below.
Rudderless trailer
(Head to Apple to see that in HD.)
And here's the first poster.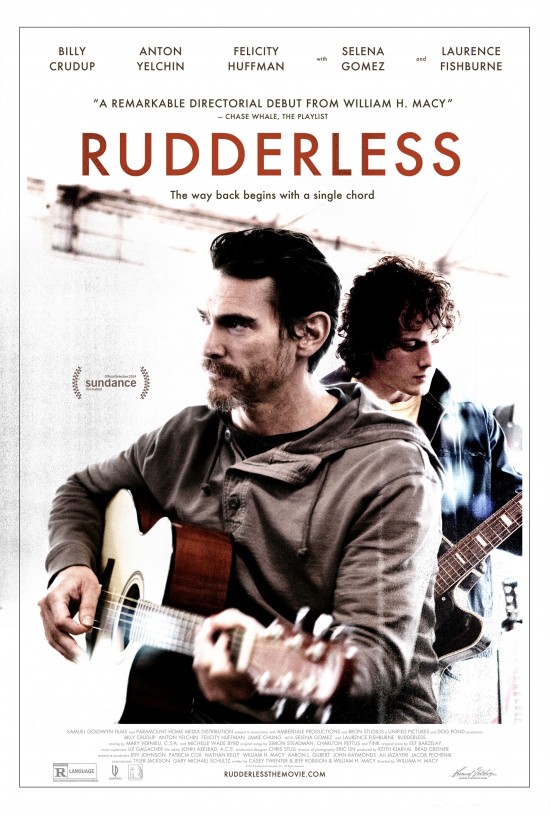 Rudderless has a few big plot twists that don't always work but are interesting and dramatic; I'd hate to spoil them here. I talk about them vaguely in this review. For now, the basic plot description and the above trailer should get you interested.
In William H. Macy's moving directorial debut RUDDERLESS, Billy Crudup plays Sam, a former high-profile advertising executive whose life is torn apart by the sudden death of his son. Living off the grid on a docked sailboat, he wastes away his days while drowning his pain in alcohol. When Sam discovers a box filled with his son's demo tapes and lyrics, his own child's musical talent is a revelation for him, a grieving father who felt he'd been absent from his son's life. Communing with his deceased son's dashed dreams, Sam learns each song and eventually musters the will to perform one at a local bar. When Quentin, a young musician in the audience, is captivated by the song, the unlikely duo forms a rock band that becomes surprisingly popular and revitalizes both of their lives.
Crudup, who gives a searing performance, leads an exemplary cast that includes Anton Yelchin as Quentin, Selena Gomez, Laurence Fishburne and Felicity Huffman.  With RUDDERLESS, William H. Macy has gifted us with a poignant and inspirational musical drama about the power of love, forgiveness and redemption.