Theme Park Bits: Frozen, Big Hero 6, Ratatouille, Monsters University And Indiana Jones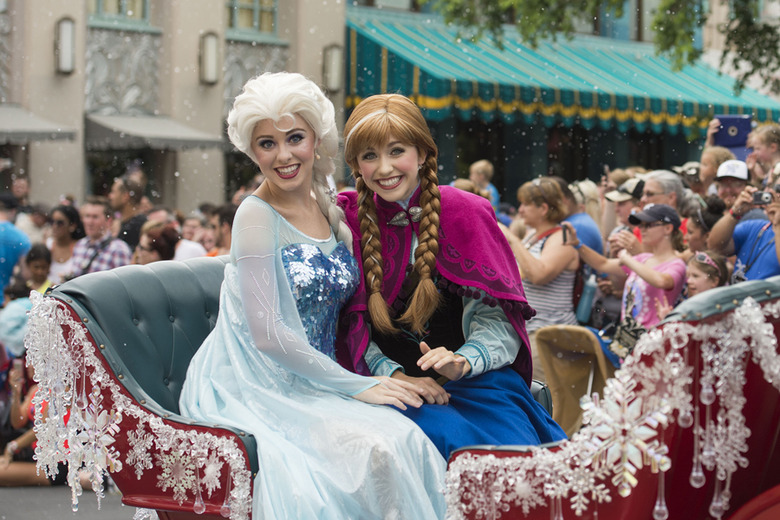 In this Disney centric edition of Theme Park Bits, read about the following:
The stars of Big Hero 6 will do meet and greets at Disney parks.
Check out a possible photo of the castle at Shanghai Disneyland, which you can access via high speed train.
See some concepts for a potential Dubai Disneyland.
Check out video of the new Ratatouille restaurant.
Monsters University and A Nightmare Before Christmas take over Disneyland for Halloween.
Frozen has taken over Disney Hollywood Studios through September 1.
John Rhys-Davies returned to the Indiana Jones ride at Disneyland.
Watch a crash at a Disney World stunt show.
Big Hero 6, the latest Disney Animated Feature, doesn't open until November 7 but the two main characters will be available for meet and greets in the parks. Hiro and Baymax, the kid-genius inventor and his puffy health robot will start appearing at Disney World and Disneyland soon, via Inside the Magic.Shanghai Disneyland is under construction and will have some of the biggest pop culture Disney areas and rides to date. But really, at Disney, it's all about the castle. Disney and More posted this photo of what the castle at the center of the park might look like. Head there for more details.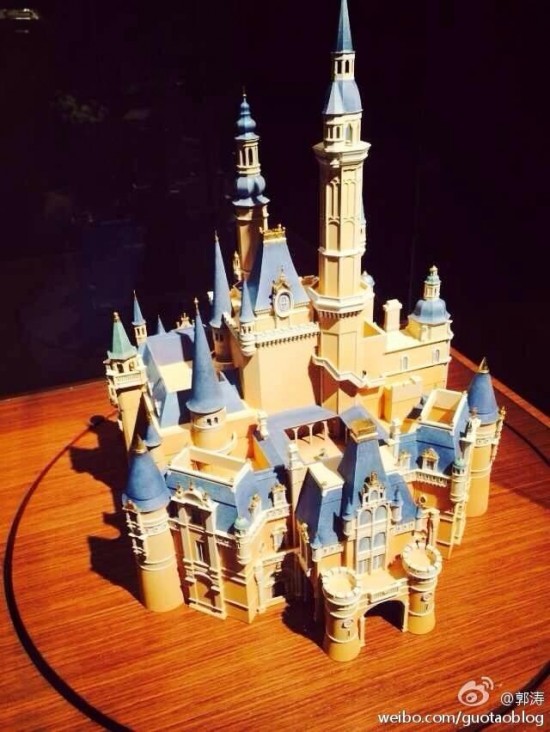 Speaking of Shanghai Disneyland, there will be a high speed train connecting the park to the airport.
There is no Disneyland coming to Dubai, but that doesn't mean they don't have ideas. Disney and More posted multiple photos from Favili Studio of a potential Dubai Disneyland. Head to D&M to see more but here's just one photo.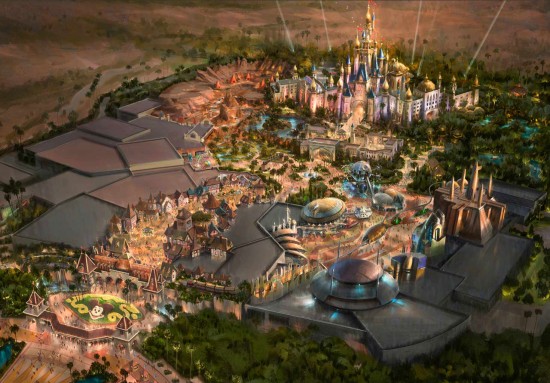 In addition to the new Ratatouille ride at Disneyland Paris, there's an attached restaurant called "Bistrot Chez Remy." We've seen a few photos of the outside but now Disney and More posted this video from inside.
Every year, Disneyland in Anaheim, CA gets transformers for Halloween and now the full details have been revealed. It's lots of the same things as every year, but this year, there's even more stuff from A Nightmare Before Christmas and Monsters University, including a frat party. A family-friendly frat party, of course. Head here for all the details.
It's been going on for a few weeks already but Frozen has taken over Disney's Hollywood Studios in Orlando, Florida. A full slate of events are happening daily that are transforming the park into Arendelle. Dance party, fireworks, tour with Olaf, lots of cool stuff. Pun intended. Head to the official site for more info. The photo above is from the Royal Welcome.
When you enter the Indiana Jones ride at Disneyland, you are greeted by the voice of John Rhys-Davies' character Sallah, who is telling you about the attraction to come. Recently, the actor visited the part with his family and took some photos. Here's just one, see the rest at the official site.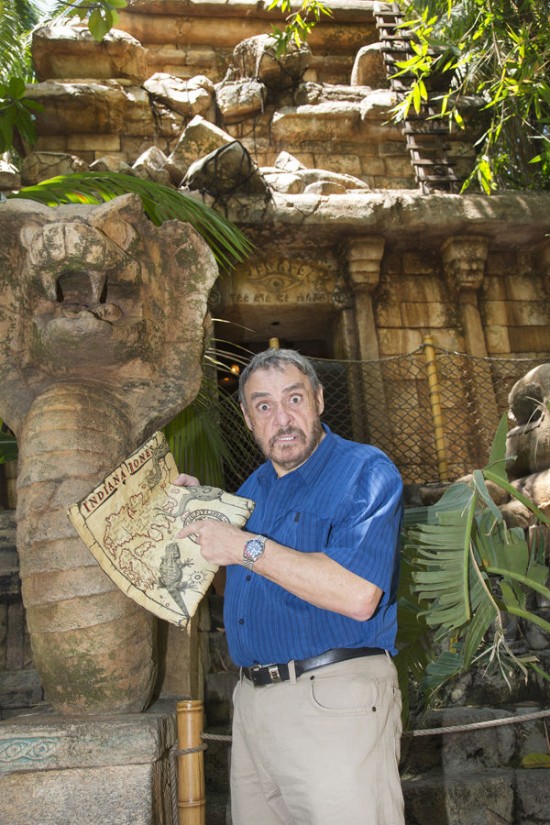 Finally, one of Disney World's stunt shows – Lights Motors Action - had an unfortunately accident a few weeks back. Thanks to The Disney Blog, we have the video. Head to the site for a few other angles.