Rumor: Lex Luthor's Plan From 'Batman V Superman: Dawn Of Justice' Revealed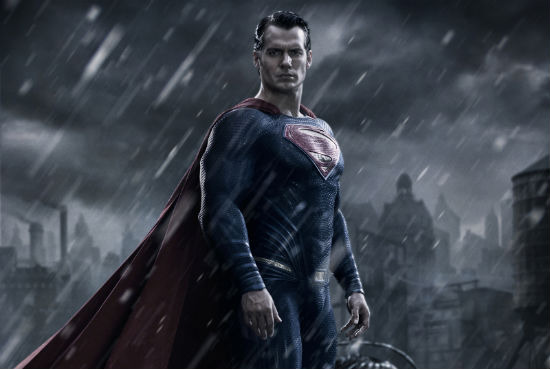 While photos of the main heroes in Batman v Superman: Dawn of Justice have been released, we have yet to see images of the heavy. That would be Jesse Eisenberg as Lex Luthor. We've heard rumors about how the character plays into the story, having to do with the destruction in Man of Steel, but we hadn't heard how he plans to wreak havoc on Batman and Superman themselves. We now have an idea thanks to quotes from an extra on the film and another site.
If true, these are massive, massive Batman v Superman spoilers so beware.
In this morning's Superhero Bits, we linked to a story that originated on Geek Tyrant where an extra gave them some information about the film.
Again, potentially MAJOR BATMAN V SUPERMAN SPOILERS follow. Proceed with caution:
According to the extra, the ending of the film has already been filmed. One of the scenes shot featured Batman breaking into Lexcorp to steal kryptonite, and apparently Lexcorp had somehow gotten ahold of General Zod's body.
Whoa. General Zod's body? Is that true? Well, according to Badass Digest, both parts are true:
I can confirm this. Lex has been gathering pieces and debris from the World Engine and he has used them to synthesize Kryptonite. Meanwhile he has also gotten ahold of Zod's corpse, and it is the key to his master plan to defeat Superman. He uses that tissue to... well, that would be spoiling. But Superman hasn't been defeated many times in the past. You can probably connect the dots from here.
That text is followed by an image featuring the outline of one of Superman's most famous and vicious villains. Click here if you don't know who I mean, but want to.
So does Batman v Superman: Dawn of Justice link so directly to Man of Steel that the villain of the first film plays such an important role? Two independent confirmations make it likely, but the author of that fake Batman v Superman script is also taking credit for the plot twist. The fact is, until we see the film itself, this kind of reveal probably won't be confirmed.
My question is, this: if this is how Lex Luthor will combat Superman, where does he get the idea? And my question for you, do you like this potential storyline for Batman v Superman?