HBO Renews 'The Leftovers' For Season 2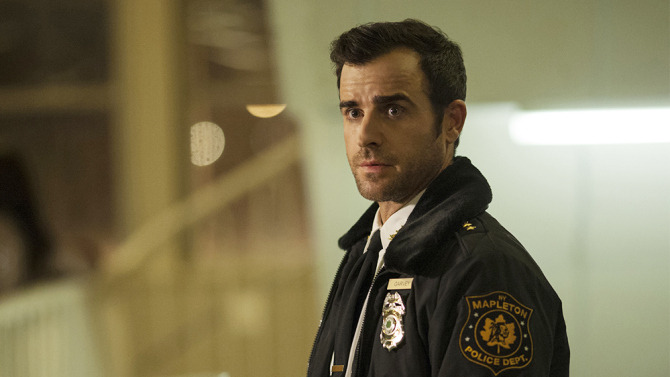 At HBO, shows are sometimes given a new season the day after they premiere. The network looks at reviews, buzz, and ratings, and can immediately decide to get behind the creator's vision for at least one more year. That's the best-case scenario. Other shows, ones which don't hit a home run right off, might take a few weeks. For The Leftovers, co-created by the always-controversial Damon Lindelof and author Tom Perrotta, it took seven weeks.
No matter, though, as HBO has just renewed The Leftovers for a second season. It's a move that's sure to please fans of the show and leave non-fans scratching their heads. I put myself in the first category and we can discuss The Leftovers season 2, and watch a "Catch Up" trailer, below.
Variety was among the places to run the news. Here's a quote from HBO:
"We are thrilled to bring back 'The Leftovers' for a second season with the exceptional talents of Damon Lindelof and Tom Perrotta," said Michael Lombardo, president, HBO Programming. "It has been truly exciting to see the overwhelming response to their provocative and original storytelling. We look forward to continuing the journey as the show delves deeper into the lives of those who remain."
"Overwhelming response" is an understatement. More than most shows that play on HBO, The Leftovers has elicited incredibly polarized reactions. Many people watched an episode or two and gave up, frustrated by the mounting mysteries and incredibly slow pace. Others have embraced that "provocative" storytelling and are going along for the ride.
While I do understand why some people gave up on the show, I don't understand the hate. The Leftovers isn't for everyone. Not by a long shot. This isn't Game of Thrones or True Blood where every episode is packed with huge, memorable scenes. It's a small show about characters, where full episodes might concentrate on a character who was previously only glimpsed in an earlier installment. The mystery behind the disappearance of 2% of the population isn't the point. Lindelof and Perrotta have said, and the show proves, it's about what that does to people. How would you react to this unfathomable event? That notion is what keeps me tuning in every week, and will keep me interested next year too.
The seventh episode of the first season aired Sunday and three more remain. Here's a "Catch Up" trailer via The Playlist if you'd like to see some highlights of the first two-thirds of the first season. After that, tell us what you think of The Leftovers: