Sophie Turner To Play 'Frankenstein' Author In 'Mary Shelley's Monster'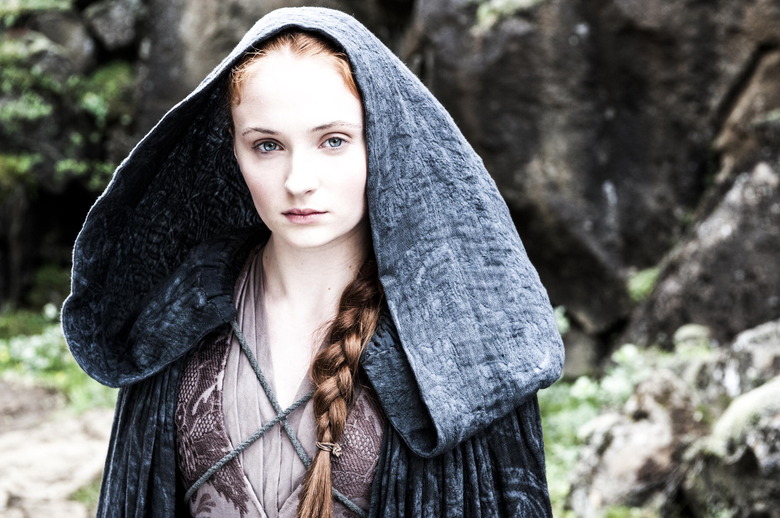 Sophie Turner will go from being victimized by monsters to creating them. The Game of Thrones actress is set to star in Mary Shelley's Monster, about the the life and times of the Frankenstein author. Jeremy Irvine and Taissa Farmiga are also on board.
If all of this sounds oddly familiar, that's probably because this is the second Shelley biopic we've heard about this month. The other one is A Storm in the Stars, from director Haifaa Al-Mansour and star Elle Fanning. Hit the jump for more details.
Mary Shelley was just 18 when she started writing Frankenstein and 21 when it was published. Mary Shelley's Monster will chronicle the creation of her iconic work, widely considered the first sci-fi novel, and her struggle with her own monstrous alter ego.
Producer Rose Ganguzza, who was also behind last year's Beat drama Kill Your Darlings, describes Mary Shelley's Monster as "the story of the most extraordinary 19th century teenage heroine told in a visceral, sexy, contemporary way."
She adds, "Our film is not a period drama. It is a story of youth that transcends time, a gothic romance, a love triangle that involves a dark passenger and we are tremendously excited to have such an exciting cast onboard this wonderful project."
Turner was a complete unknown when she won the role of Sansa Stark in HBO's Game of Thrones. Outside the series, she's worked on a handful of movie projects including the upcoming action-comedy Barely Lethal with Hailee Steinfeld.
Shooting on Mary Shelley's Monster is expected to get underway later this year in the U.K. and Malta. Fanning's competing project is on track to enter production in 2015. Neither film has a release date yet.
[Source: Deadline]