The Alamo Drafthouse Is Coming To Downtown Los Angeles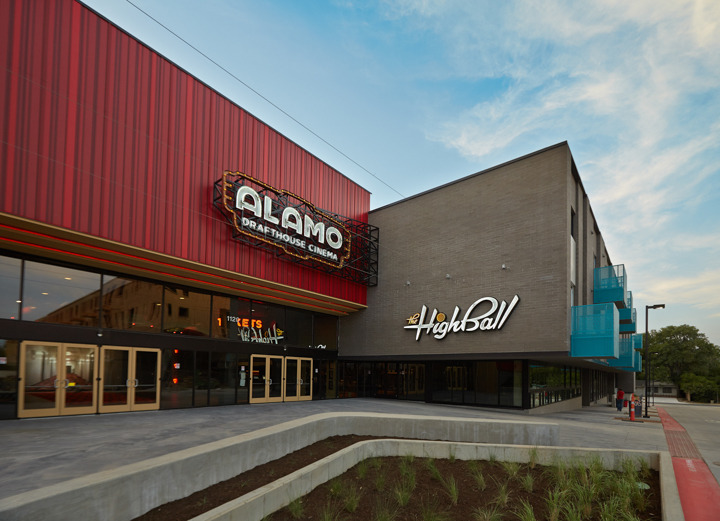 On the same day photos of the brand new, refurbished Alamo Drafthouse in Austin Texas surfaced, there's more good news for the company. After years of trying, the Alamo Drafthouse is finally coming to Los Angeles, CA.
CEO Tim League had looked at multiple locations over the past few years, but the new theater will be in the growing downtown area. Specifically, it'll be part of a complex called the Bloc on the corner of 7th and Flower Streets with an aim to open in 2015. Read more about the Alamo Drafthouse Los Angeles below.
The Los Angeles Times broke the news of the deal. This location will feature 9 screens that can house about 800 people and be very close to a Metro stop, making the theater accessible from all over East Los Angeles and some nearby cities.
"It's the growing residential sector downtown that got me really excited about the neighborhood," League said in a statement "With the Bloc, we finally found the perfect location and partner to bring our brand of cinema to the birthplace of the industry."
Even the mayor of Los Angeles Mayor Eric Garcetti is excited about Alamo coming to town. "We're extremely excited to welcome Alamo Drafthouse to downtown Los Angeles," he said in a statement. "Their unique brand of innovation and showmanship embodies the best traditions of our city's film industry."
For those who may not be aware, Alamo Drafthouse theaters are the flagship in a growing movie-themed business. The theaters themselves show both new releases, but also lots of smaller films with even more repertory films and themed screenings. Every locations serves food and booze with in-theater service and is well-known for its fun atmosphere but strict rules about movie going. However, Alamo doesn't just do theaters. They distribute movies too, have a stake in the popular poster boutique Mondo and much more. While the theaters first started in Texas, they've been regularly expanding across the country. When the LA location opens, it'll be the second one in California. San Francisco is also scheduled to get one next year.
If you are an LA movie fan, this is fantastic news. Even if you aren't in LA, it's good news, because it means the Drafthouse might eventually come to a city near you.