Superhero Bits: Luke Cage, X-Men Apocalypse, Guardians Of The Galaxy, Batman V Superman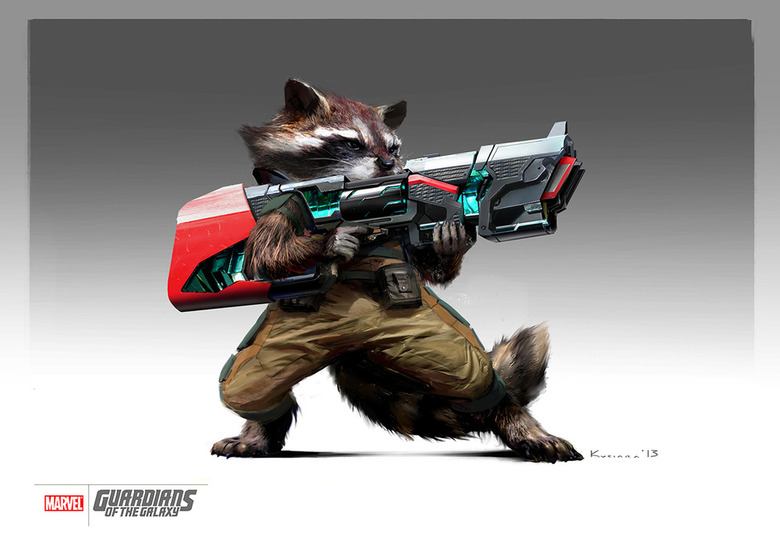 Want to see a bunch of cool Guardians of the Galaxy concept art? Did an extra from Batman v Superman: Dawn of Justice reveal the ending of the film? Was Gamora always green? What did the cast of Gotham have to say on DC All Access? Has Michael Fassbender been pitching ideas for X-Men: Apocalypse? Which member of The Expendables is still lobbying to play Luke Cage? Read about all this and more in today's Superhero Bits.
New scenes from Batman: Assault on Arkham, via the DC YouTube.
A Batman v Superman extra recounts a story with a potentially massive, massive spoiler.
Here's an early #Gamora design I did for @Guardians Before she had to be green #GuardiansOfTheGalaxy pic.twitter.com/2lfDhwk6Xk

— Andy Park (@andyparkart) August 12, 2014
Before Gamora had to be green, artist Andy Park did this concept art. Via Comic Book Movie.
A super cool article on the pre-viz done on Guardians of the Galaxy.
The cast of Gotham appeared on DC All Access.
The New York Post has a ton of new photos of Ben Affleck as Bruce Wayne.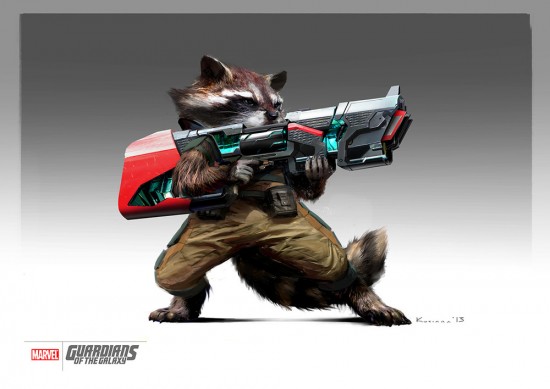 Fantastic Guardians of the Galaxy concept art by Maciej Kuciara via Comic Book Movie.
Michael Fassbender has been pitching Simon Kinberg some specific Magneto stories for X-Men Apocalypse.
Due to the amount of graphics and images included in Superhero Bits, we have to split this post over TWO pages. Click the link above to continue to the second page of Superhero Bits.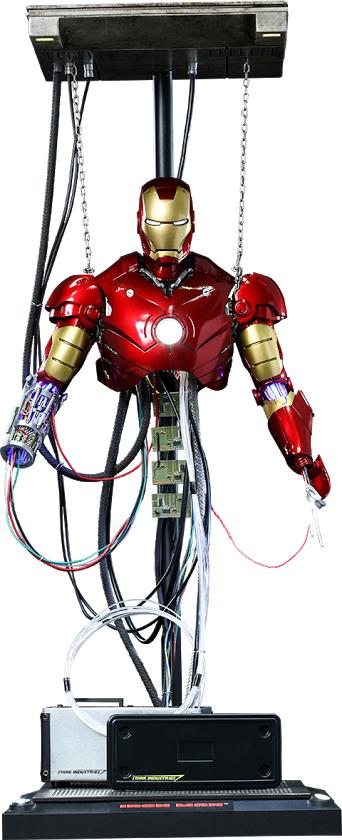 I'd never seen this Hot Toys Iron Man construction figure, via Geek Alerts.
Marvel.com listed the 8 essential Guardians of the Galaxy comic book runs.
Terry Crews told IGN that he really wants to play Luke Cage.
Great interview with Guardians of the Galaxy costume designer Alexandra Byrne on The Credits.
Yes, someone already made a working, Dancing Groot. Thanks to Gamma Squad.
Joe Quesada did a fantastic variant cover for Marvel's Death of Wolverine comic.
Cool San Diego Comic-Con cosplay video by Legendary.
How Marvel Mitigated Risk and Changed the Future of Franchise Filmmaking by Pajiba.