Michael C. Hall To Star In Stanley Kubrick-Penned 'God Fearing Man'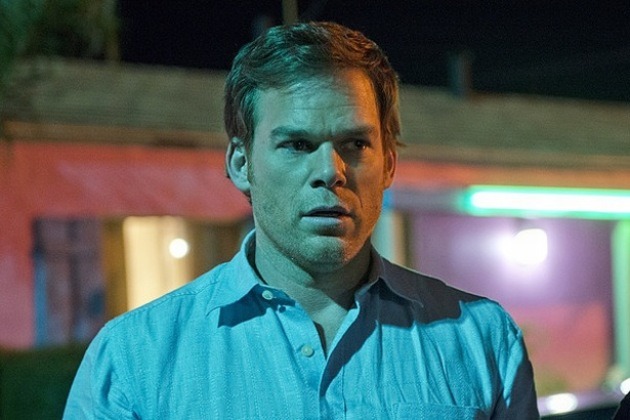 Michael C. Hall has hinted that he might be done with TV after Dexter, but apparently he'll make an exception for material written by Stanley Kubrick. He is now set to star in God Fearing Man, a miniseries based on one of Kubrick's unproduced scripts. Hit the jump for more details.
Based on an incredible true story, God Fearing Man will star Hall as Herbert Emerson Wilson, a Canada-born minister who became an expert safe-cracker and one of the most successful bank robbers in early 20th century America. By Wilson's own count, he made off with more than $15 million over the course of his criminal career.
Hall will executive produce the miniseries as well as star. British screenwriter Stephen R. Clark is adapting Kubrick's script to make it more suitable for the TV medium. There's no word yet on when or where we'll get to see the finished product, but eOne is shopping the mini to networks as we speak.
Although Hall has jumped between TV, film, and the stage, he remains best known for his two long-running TV roles, Showtime's Dexter and HBO's Six Feet Under. He has been nominated for the lead actor Emmy six times — five times for Dexter and once for Six Feet Under.
Hall has been busy since wrapping the eighth and final season of Dexter last year. He starred in the indie drama Cold in July, which debuted at this year's Sundance before hitting theaters in May. Offscreen, he is coming off of a Broadway run of The Realistic Joneses, with Toni Collette, Tracy Letts, and Marisa Tomei. On top of all that, he is executive producing the Showtime series American Dream Machine.
[Source: THR]
Michael C Hall God Fearing Man