Peyton Reed Says Scott Lang's Daughter Is Part Of 'Ant-Man'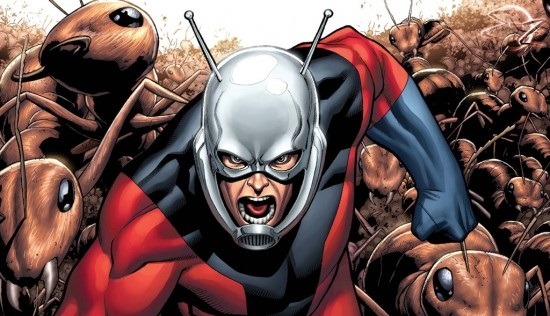 Ant-Man is a well-traveled subject thanks to the departure of original director Edgar Wright, but there's still a whole lot we don't know about the film. The brief Comic Con presentation gave the actors a chance to explain a few things in their own words, most of which we already knew.
On stage at Comic Con, Paul Rudd, Michael Douglas, Corey Stoll, and Evangeline Lilly talked about the basic relationship between Scott Lang (Rudd) and Hank Pym (Douglas), the wearer and inventor of a shrinking technology, respectively. They explained that Stoll plays Darren Cross, aka Yellowjacket, while Lilly appears as Hope Van Dyne, implying that she is the daughter of Pym's estranged wife Janet Van Dyne.
Now, there's an interview with new director Peyton Reed, where Reed specifically says that Scott Lang's daughter, who is a big part of his comic book storyline, is also in the film. He also explains a few other things about the film.
Ant-Man opens on July 17, 2015. ScreenRant did the interview; Empire pointed it out.
Armed with the astonishing ability to shrink in scale but increase in strength, con-man Scott Lang (Rudd) must embrace his inner-hero and help his mentor, Dr. Hank Pym (Douglas), protect the secret behind his spectacular Ant-Man suit from a new generation of towering threats. Against seemingly insurmountable obstacles, Pym and Lang must plan and pull off a heist that will save the world.