Guillermo Del Toro Open To Using TV's Constantine In 'Justice League Dark'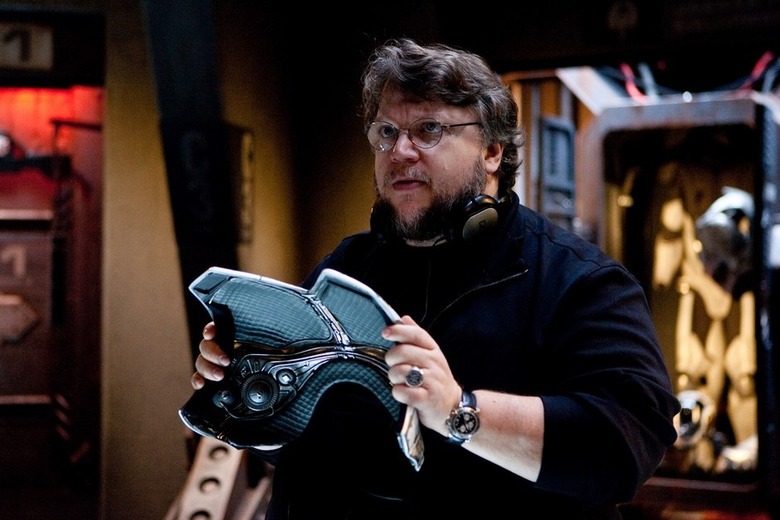 Will Guillermo del Toro ever get to direct Justice League Dark? Who knows. He's finishing up an October 2015 release in Crimson Peak, and then moves into 2017's Pacific Rim 2. After that his schedule is hypothetically open. At Comic-Con, Legendary chairman Thomas Tull teased the filmmaker about possibly letting him make passion projects Into the Mountains of Madness or Hellboy 3 in the future. That leaves Justice League Dark as one of multiple films he either doesn't make until the next decade or leaves to someone else.
Still, exploration of that dark DC Comics universe will start this fall in the NBC show Constantine. In a new interview del Toro said that while Warner Bros. has given him full freedom when writing the film, he would be open to tying the show into the movie, or maybe even casting Matt Ryan, if the opportunity presented itself. Read about the potential Justice League Dark Constantine crossover below.
Del Toro was talking to IGN, via CBM, when he was asked about the Justice League Dark and Constantine connection. He starts talking about the project as a whole at 9 minutes in, but the TV connection starts at a little before 10 minutes in.
To recap, Del Toro said the film is still being scripted and he and the studio are on the same page about what the movie should be. Then here's the news quote:
What I made clear to [Warner Bros.] is that the TV series will not affect the movie and they said 'That's okay.' They said 'You can have independence.' Now, if we see the TV series and we can mesh with it or cast the same actor depending on where the movie is going, I would be happy to consider that.
Del Toro also said, both as a fan as a writer, he'll be watching the show with great interest.
Now, jump back to the top where we mentioned this movie probably wouldn't go into production before 2017. You'd have to imagine a cross over or casting actor Matt Ryan would only happen if Constantine was still on the air and popular at that time. Our own Russ Fischer reviewed the pilot at Comic-Con and didn't think it would find much of an audience, but anything is possible. Remember too, Constantine is the main character of del Toro's film so the show and actor would have to have very positive connotation in the public eye to risk a multi-million dollar movie around it.
Guillermo del Toro has also said the Dark Universe could tie into the larger DC Cinematic Universe and there are open release dates there through 2020. Could one of those be earmarked for Justice League Dark? It's certainly possible.
Do you think del Toro will get around to making Justice League Dark? Will it be one of the untitled DC movies? And will it crossover/star Matt Ryan as Constantine?