Looking Back At My Five Favorite Robin Williams Performances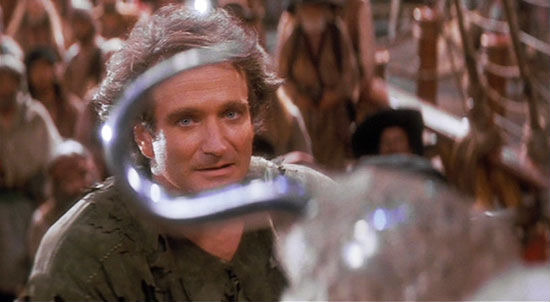 Even when I didn't think about it, Robin Williams was always a part of my life. His work was simply a part of everything that made me a person. Whether it was sneaking a peak at Comic Relief on HBO, watching old Mork and Mindy reruns after school, or catching the movies of the early nineties that turned him into a mega-star, Robin Williams was always a constant. If I needed to laugh, sing, be brought to tears or cringe uncontrollably, Williams was the man for the job.
He's gone now, dead at the age of 63 from an apparent suicide, and it's a horrible case of "you don't know what you've got until it's gone." I'm filled with emotion. I'm mad, I'm sad, I want to cry. But then I start to think about Williams' legacy, his films, and what they mean to me, and I feel some comfort. Let's take a look back at my favorite Robin Williams movies, and more specifically, performances.
My Favorite Robin Williams Performances
The Genie in Aladdin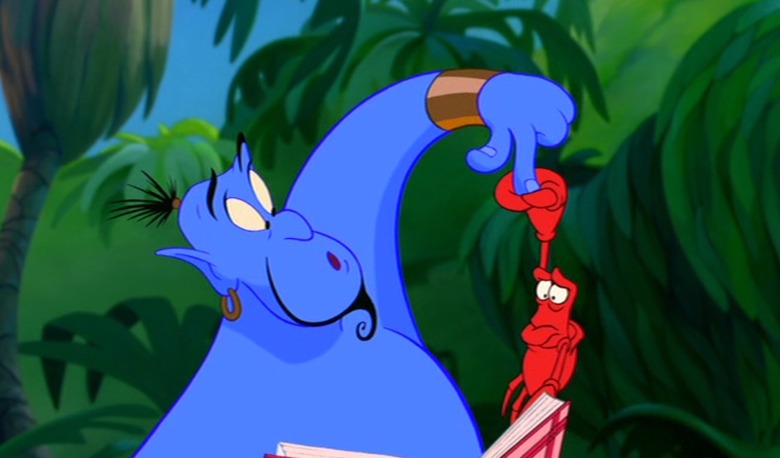 It's a role where we never saw his body, but you could tell he put every inch of his being into it. Watching the Genie, you could almost see Robin Williams' passion for life and entertainment in every blue movement on screen. Songs like "Prince Ali" and the Oscar-nominated "Friend Like Me" teemed with energy, excitement, and everything Robin Williams was.
Peter Pan in Steven Spielberg's Hook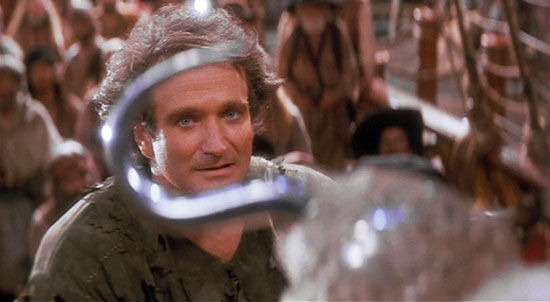 Say what you want about the movie as a whole, but as a kid it might have been my favorite Spielberg film. That was almost wholly because of Williams. The way he went against type as a stuck-up old business man and then slowly, though the love of his kids, regained his childhood wonder was also a great representation of the actor's work. He ran the gamut, and this role really showed that range. But it also represented restraint. Williams could have played Peter huge and over the top like Mork, yet he just perfectly towed that line. Williams' Pan was a badass.
Mrs. Doubtfire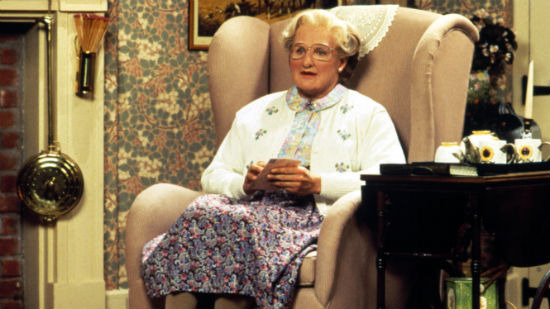 The film was a massive hit that, again, showed two sides of the actor. He was a lovable, but messed up father who became a lovable, dirty, hilarious woman to win back the love of his kids. Kids always seems to be a constant in Williams' work during this period, and the way the actor commanded the screen got the attention of both kids and adults alike. There's a reason Mrs. Doubtfire can basically be found on TV at any time on any day, and that's the undeniable charisma and talent of Robin Williams.
Sean in Good Will Hunting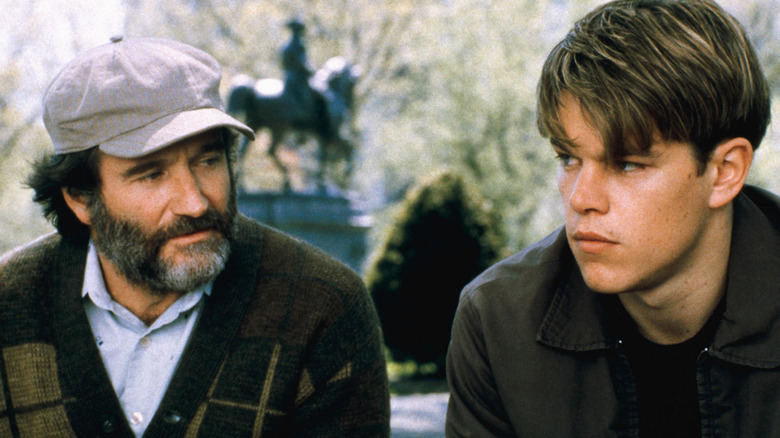 The role that won the actor his first and only Oscar. After almost a decade of goofy, Williams went back to the serious side that treated him so well early on. With this role, his career really turned a corner from those over the top comedic roles in favor of characters who were a bit more layered. Sean is a quiet, commanding man whose words can bring me to tears to this very day. It was Williams who gave the film — written by a couple of no-name kids, Ben Affleck and Matt Damon — real legitimacy and, in turn, helped shepherd a new era in cinema.
Lance in World's Greatest Dad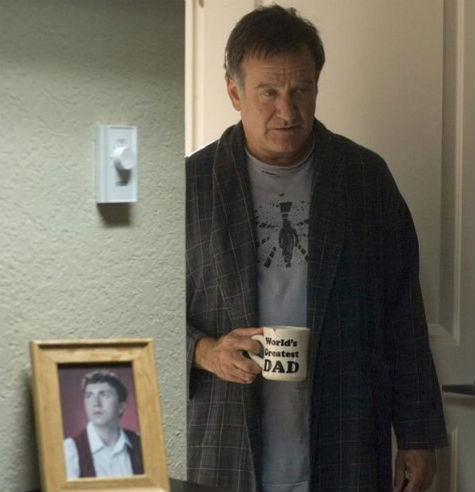 One of Williams most underrated performances was this, a man with great ambition who achieves his goal by exploiting his son's death. Lance was a despicable human being; casting Robin Williams in the role is what made it so perfect. No one ever had less than the best things to say about Robin Williams. Especially for the public, he was one of America's true sweethearts, a national treasure. Which is why this performance was so deliciously sly and memorable.
Honestly, a list like this could go on and on. Dead Poets Society, Good Morning Vietnam, Awakenings, The Fisher King, One Hour Photo, The Birdcage, What Dreams May Come, Insomnia, Popeye for Christ's sake. But these five performances, on a strictly personal level, just sum up a man who was taken from us too soon. Whose work will live on forever. And a man who, despite what personal demons might have followed him around, will be making people happy until the end of time.