'How To Train Your Dragon 3' Delayed A Year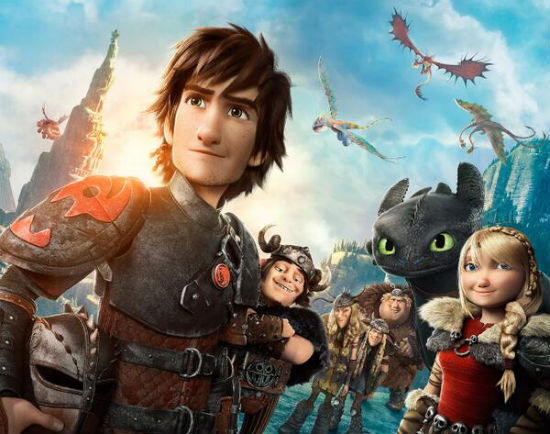 How to Train Your Dragon 2 wasn't an out and out critical smash, but the film has performed well at the box office. Dreamworks Animation announced today that the film has hit the $600m milestone across the globe, with a $174m domestic tally. But the next film in the series won't be rushed out the door. While the third adventure of Hiccup and Toothless was originally set for June 2016 (on the same date as Shane Black's just-dated The Nice Guys, and Finding Dory) the sequel has now been pushed back. We don't have an official line on what sees How to Train Your Dragon 3 delayed, but what info we do have is below.
The press release says,
On the heels of the success of their latest epic adventure, Hiccup and Toothless have plans to soar across the big screen once again with the announcement of the third chapter in DreamWorks Animation's How to Train Your Dragon series shifting to a June 9, 2017 release date.  From the same creative team as the first two films, writer/director Dean DeBlois and producer Bonnie Arnold, How to Train Your Dragon 3 continues the story where the sequel leaves off (sorry folks, no spoilers here).  Returning cast includes Jay Baruchel as Hiccup, America Ferrera as Astrid and Cate Blanchett as Valka.
While the second film only did fairly well domestically, it was a big Chinese opening (and good showings in South Korea, the UK, France, and Germany) that really set the global box office on fire. The film has earned $50m in China, which is a nice tally.
So will we see the third film tailored more specifically for markets outside the US, and specifically for China? Hard to say right now, though a fantasy series such as this wouldn't be as easy to tweak for Chinese appeal as a modern-set story such as the latest Transformers.