Superhero Bits: Batman V Superman, Deadpool, Guardians Of The Galaxy, Sin City 2, Black Widow, Gotham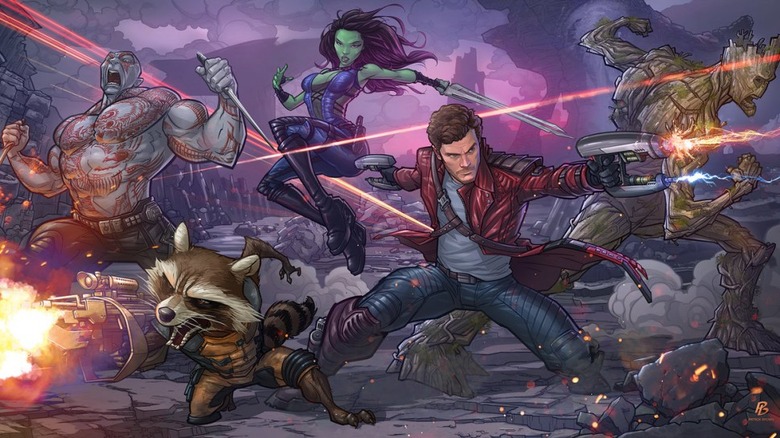 Want to see Ben Affleck run around on the set of Batman v Superman: Dawn of Justice? How does Lady Gaga look in Sin City: A Dame to Kill For? What else is revealed about the Black Widow in Captain America: The Winter Soldier? How does the Teenage Mutant Ninja Turtles theme song sound in a capella? Is Jena Malone in Batman v Superman? What does the director of Deadpool think about the recent campaign for the movie? Read about all this and more in today's Superhero Bits.
Lots and lots and lots of activity on the Batman v Superman set this weekend. This video shows Ben Affleck popping around as Bruce Wayne via Superhero Hype. More cool stuff here.
Despite misconceptions last week, Jena Malone isn't in Batman v Superman. She was just visiting the set.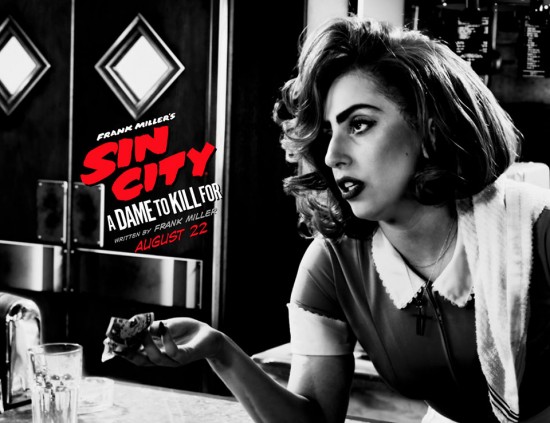 A new photo of Lady Gaga in her Sin City: A Dame to Kill For via Facebook.
Great piece on Superhero Hype featuring 11 female superheroes who could lead their own movie.
IGN posted this extended Black Widow scene from Captain America: The Winter Soldier.Bleeding Cool found a nice, long sneak peek at Justice League: Throne Of Atlantis.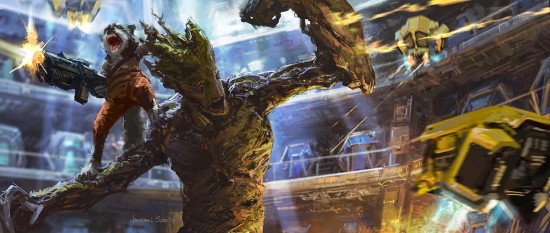 Awesome Guardians of the Galaxy concept art over on Comic Book Movie. This one is by Jackson Sze.
CBM found a new Amazing Spider-Man 2 featurette called "Triple Threat" on a foreign website.
Due to the amount of graphics and images included in Superhero Bits, we have to split this post over TWO pages. Click the link above to continue to the second page of Superhero Bits.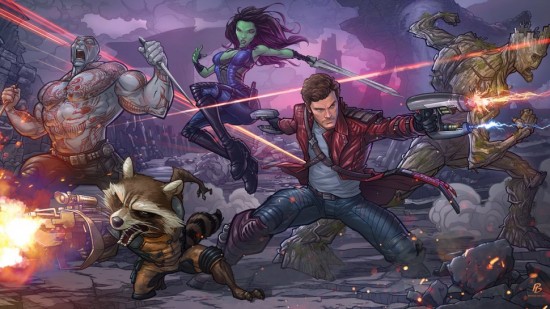 Nerdist has a great roundup of Guardians of the Galaxy fan art. Some we've posted, most we haven't. This is by Patrick Brown.
The potential director of the Deadpool movie gives Yahoo a suggestion on how to help the movie get made.
A short, sweet, new spot for Gotham.
Actor Harry Lennix talks about Batman v Superman expectations and rumor in this interview.

Marvel has an awesome gallery of Guardians of the Galaxy props.
The comic industry reportedly just had its best sales month in history.
The Warp Zone does the Teenage Mutant Ninja Turtles theme song a capella.
Turn any website into only Groot language by heading to this story.