Watch Steven Soderbergh's First 'The Knick' Episode Online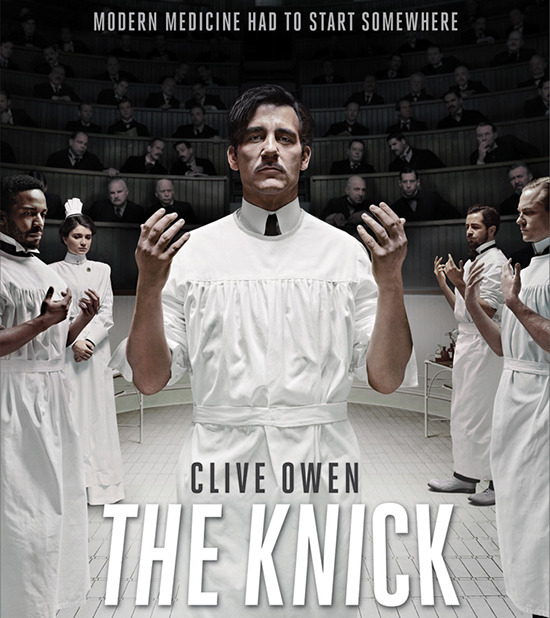 We've given you a look at Steven Soderbergh's new show The Knick as often as possible, and now we can share the first episode. Following the show's premiere on Cinemax, the pilot episode of The Knick has been placed online by the channel, and you can watch it below.
Cinemax is following parent channel HBO's lead by putting the show's first episode online, and I'm thankful. I'm sure I'm not the only one without a Cinemax subscription, and therefore having to wait for disc for the show. And that seems like a long wait, because this is new Steven Soderbergh material. Not just that, but The Knick features Soderbergh shooting and directing the entire ten-episode season. (He's also signed to do the second season.)
watch knick first episode
The Knick is currently running on Cinemax. Episode via Cinemax and Youtube.
In New York City in 1900, the Knickerbocker Hospital operates with innovative surgeons, nurses and staff who have medicinal limitations to prevent staggeringly high mortality rates. Dr. John Thackery, the newly appointed leader of the surgery staff, battles his cocaine and opium addictions with his ambition for medical discovery and reputation among his peers. Harvard graduate Dr. Algernon Edwards must fight for respect within the all-white-populated hospital, as well as the racially charged city. While literally struggling to keep the lights on, the hospital attempts to attract a wealthy clientele, without sacrificing quality care.