Superhero Bits: Agents Of SHIELD, Gotham, Guardians Of The Galaxy, Batman V Superman, Deadpool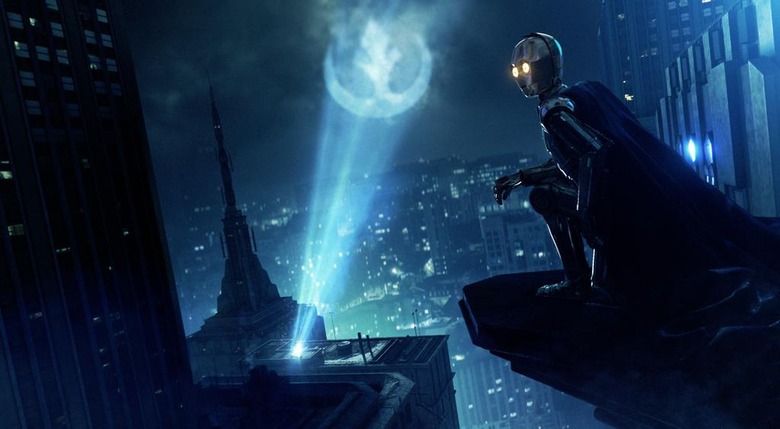 Want to see more set videos from Batman v Superman: Dawn of Justice? Who really came up with the story behind Guardians of the Galaxy? Which Twin Peaks actor leads the new names in the cast of Agents of S.H.I.E.L.D.? What does Arkham Asylum look like in Gotham? Is the Honest Trailer for Teenage Mutant Ninja Turtles II: The Secret of the Ooze funny? Care to learn more about the costumes, makeup and even some alternatve looks of Guardians of the Galaxy? Which supervillain is coming to The Flash? Read about all this and more in a special weekend edition of Superhero Bits.
Above: Bad Robot counters Zack Snyder with a Star Wars Batman Tweet of their own.
The Guardians of the Galaxy costumes are on display in this featurette. Part two is here.
Badass Digest talks about how Marvel Studios works reshoots into the schedules.
Had the most fun working on #GuardiansOfTheGalaxy My fav was designing Nebula! @KarenGillan2 was badass! #marvel pic.twitter.com/yrjEmnev88

— Andy Park (@andyparkart) August 8, 2014
An alternative look at Nebula by Andy Park.
A huge cache of stills from Justice League: Throne of Atlantis via Comic Book Movie.
A ton of Captain America: The Winter Soldier featurettes continue to come out. This is one, the Marvel YouTube has more. Collider has one, Comic Book Resources has another.
Batman News has your first look at Arkham Asylum in Gotham.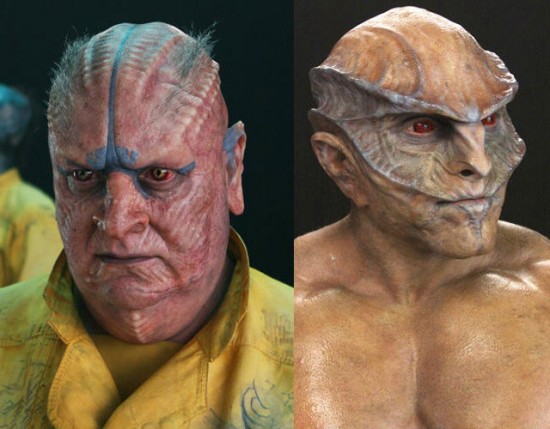 Fast Company did a great article and gallery of the alien make up in Guardians of the Galaxy.
More and more and more Batman v Superman: Dawn of Justice set videos online and one suggests Jena Malone might be in the movie. Break it all down at this link.
Due to the amount of graphics and images included in Superhero Bits, we have to split this post over TWO pages. Click the link above to continue to the second page of Superhero Bits.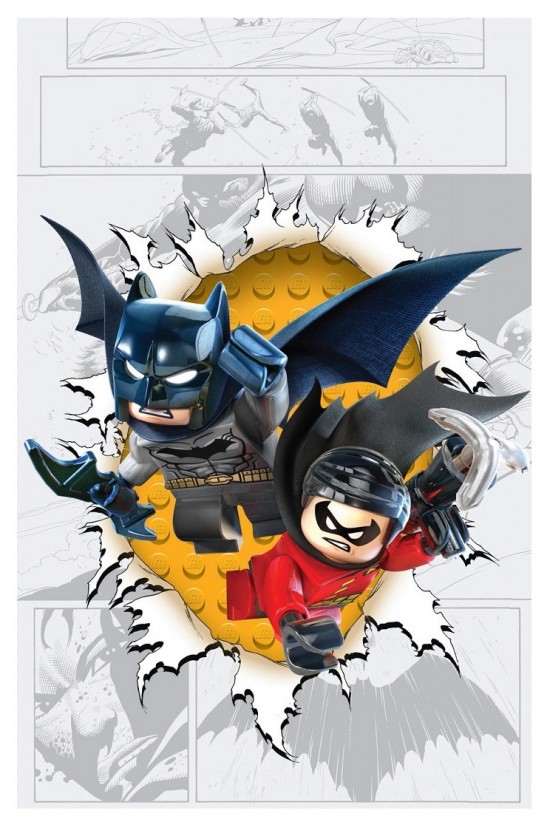 DC Comics is doing a bunch of Lego variant covers soon and Comic Book Movie rounded them all up from various sources.Kyle MacLachlan is one of several actors who joined Agents of S.H.I.E.L.D this week. Some of their roles are spoilers. TV Line broke that news and Superhero Hype has a round up.James Gunn got a pretty fantastic gift from Marvel for his birthday.
So what super villain is going to be going up against The Flash? It's a spoiler but the answer is here. And Clancy Brown joined the show too!
Team Pool needs your official 'vote' of support. Let's break the internet. RETWEET if you would buy a ticket to the DEADPOOL MOVIE.

— Rhett Reese (@RhettReese) August 7, 2014
This tweet speaks for itself.
Read the interesting story about the deal between Marvel and the creator of Rocket Raccoon, Bill Mantlo.
ScreenJunkies tackle Teenage Mutant Ninja Turtles II: The Secret of the Ooze in the latest Honest Trailer.
So with a shared writer credit, Cultural Learnings explores the true authorship behind Guardians of the Galaxy.