'Justice League' In 2017 Is A "Good Bet", Some DC Titles Revealed Later This Month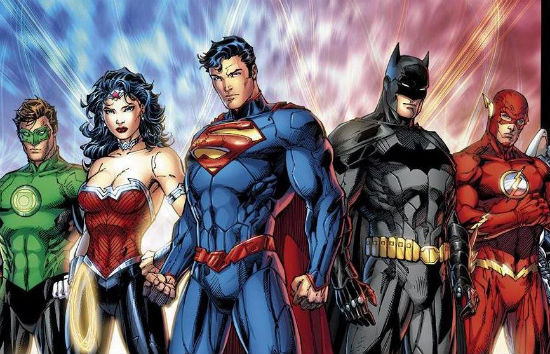 The biggest news this week came from Warner Bros, who gave release dates to ten upcoming DC Comics movies through 2020. Nine of those are untitled and the first, Batman v Superman: Dawn of Justice, will be out March 25, 2016. While untitled, we have a pretty good idea what a few of those movies are going to be. Justice League is a lock. Wonder Woman has a good shot. Shazam is a strong possibility and a few others.
Fortunately Dan Fellman, Warner Bros.' president of domestic distribution, spoke to Entertainment Weekly and said some of the titles will officially be announced later this month. He also commented on the seemingly strange strategy of opening a massive blockbuster in March and teased that Justice League might follow Dawn of Justice quickly. Read about the potential Justice League release date and more below.
Fellman spoke to Entertainment Weekly, who did a comprehensive article about the huge DC announcement. Here's the key excerpt:
DC has a lot riding on Dawn of Justice, obviously, with the pressure to establish a super-superfranchise on par with The Avengers (or even Guardians of the Galaxy). Fellman says that some of those untitled DC movies should begin to be announced later this month—Shazam?—and that the first real Justice League adventure might be closer than you think. Might they build on the momentum of Dawn of Justice in 2016 with a quick sequel incorporating more classic characters, rather than waiting the traditional two or three years? "While it hasn't been officially announced," teases Fellman. "I think it's a pretty good bet."
So it seems pretty likely Warner Bros. will announce the Justice League movie by the end of the month and Zack Snyder will make that film immediately after Batman v Superman. That was a rumor we'd heard eight months ago over on Latino Review. And while it's obviously not confirmed yet, a back to back shoot would be almost imperative to release movies of this size within a year of each other.
In the article, Fellman also admits they might have misjudged Marvel's ability to have a film done on May 6, 2016, hence their original hard stance of staying on that date. You can read those quotes in the above story.
So, what do you think? Will Justice League be the June 23, 2017 release, coming one year after Batman v Superman? Would that even be possible?