'The Green Prince' Trailer: A Hamas Leader Turns Towards Israel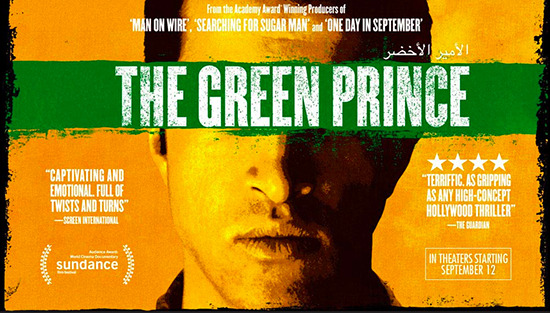 One of the most talked-about films at Sundance — and, inevitably, one that I missed — was The Green Prince, a documentary about a top figure in Hamas who was recruited as an Israeli informant. Now the film is nearing general release, just as the film's subject is more attention-getting than ever, as the conflict between Israel and Hamas rages on in Gaza. Watch The Green Prince trailer below.
The Green Prince opens on September 14. Trailer via Apple.
Set against the chaotic backdrop of recent events in the Middle East, Nadav Schirman's THE GREEN PRINCE retraces the details of a highly unprecedented partnership that developed between sworn enemies. In the style of a tense psychological thriller, this extraordinary documentary recounts the true story of the son of a Hamas leader who emerged as one of Israel's prized informants, and the Shin Bet agent who risked his career to protect him.