Anne Rice Vampire Movies Coming From Brian Grazer, Alex Kurtzman, And Roberto Orci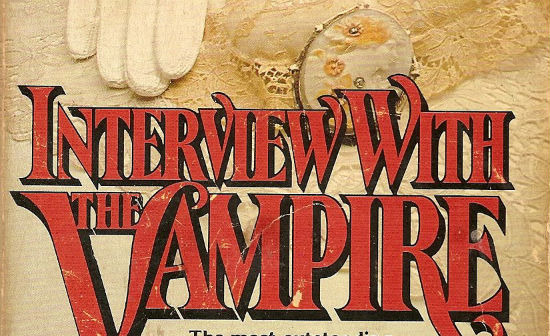 It's been 20 years since Neil Jordan's film version of Interview With the Vampire saw Tom Cruise and Brad Pitt sucking blood, and now Universal is getting back into monsters in a big way. Not only are Alex Kurtzman and Chris Morgan spearheading a relaunch of the old Universal Monsters line, beginning with a new Mummy movie, the studio has snapped up rights to all of Anne Rice's Vampire Chronicles books.
So the whole 13-book series starting with Interview With the Vampire and ending with the forthcoming Prince Lestat novel, and the screenplay for Tales of the Body Thief, adapted by Rice's son Christopher Rice, all belong to Universal for the time being. Read about plans for new Anne Rice vampire movies below.
The Wrap reports that Brian Grazer will produce for Imagine Entertainment with Alex Kurtzman and Roberto Orci, while Bobby Cohen will executive produce.
Yeah, we thought Kurtzman and Orci were split except for their TV projects and a couple existing films, too. But this is technically an existing project, because Universal has been toying with these adaptations for a while.
Reports of Universal getting into business with Anne Rice actually go back years; in 2009 reports came out that the studio had picked up rights to the author's books. Imagine optioned that Body Thief script a couple years back, too. There was even a point when Robert Downey Jr. was said to be attached to play Lestat in a new film based on Interview With the Vampire.
Regardless, nothing was done with them at the time. Now, with Imagine Entertainment and the old Kurtzman/Orci producing team working on the project, we could see pretty swift movement. (Ron Howard has flirted with monster movies before. Could he end up directing one of the Rice adaptations? Given Imagine's involvement, it's not a stretch, but he has at least 3 movies in the pike.)
Ironically, the Kurtzman and Morgan-produced Mummy reboot sounds like an action-adventur
e film, which is pretty far from the original Universal Monsters. But Anne Rice's vampire books have a really romantic angle to them. The Vampire Chronicles films could end up being better standard-bearer
s for the old Universal Monsters identity than the new Uni Monsters films will be!