Unused 'Jurassic Park' Posters Designed By John Alvin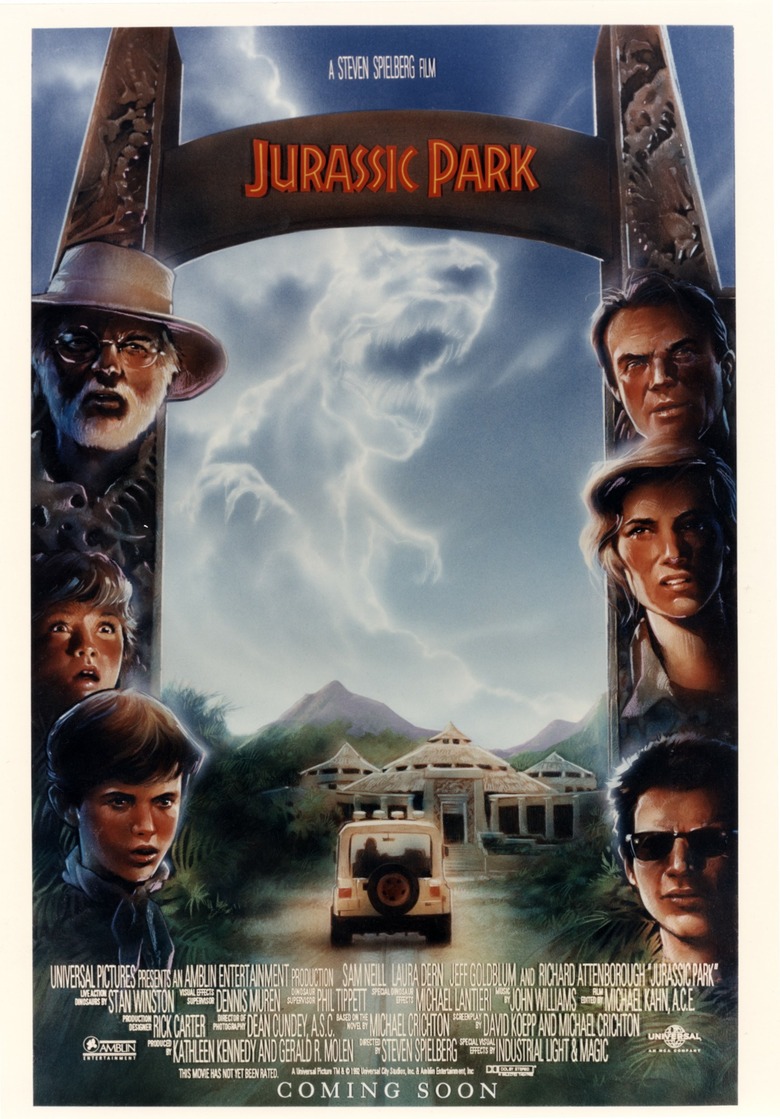 We may receive a commission on purchases made from links.
Most people know and cite Drew Struzan as the greatest movie poster illustrator of all time, but if there were a list of the top few guys, John Alvin would also be up there. Alvin is responsible for over 100 movie posters, some of which have become iconic imagery that we imagine when we think of the classic movies of the last 4 decades. His career began with Mel Brooks' 1974 film Blazing Saddles. His posters include E.T. the Extra-Terrestrial, Blade Runner, Aladdin, Beauty and the Beast, The Little Mermaid, The Lion King, The Color Purple, Gremlins and the anniversary posters for Star Wars. Alvin's last work was on Disney's Enchanted, released a year before his death after suffering a bout of myocardial infarction.
The Art of John Alvin will be released on August 26th 2014, a retrospective collection of his finest movie poster work, along with previously unseen comprehensives and in progress sketches and commentary from Alvin's widow. To promote the book, the publisher has released online Alvin's unused Jurassic Park posters designed for the original Steven Spielberg film. After the jump we've collected the best of over two dozen new images released of unused Jurassic Park posters concepts.
The following posters come IGN, Movies, THR and Flavorwire (found via fromdirectorstevenspielberg) Head on over to each of those sites to find many other unused designs created by John Alvin for movies like Tim Burton's  Batman, The Karate Kid, The Godfather, Star Trek and Blade Runner. We've just collected the 11 best unused Jurassic Park posters here.
You can preorder The Art of John Alvin in 160-page hardcover book form on Amazon for around $21:
John Alvin's movie poster art is among the most iconic of the last 40 years, from Disney films such as Beauty and the Beast, Mulan and Pinocchio, to Empire of the Sun, Gremlins, Blazing Saddles, Predator, and the Star Wars 30th anniversary posters. This book not only collects some of Alvin's finest work, but also includes previously unseen comprehensives and in progress sketches. With the text including commentary from Alvin's widow, this is a unique insight into the work of one of the 20th century's great artist/illustrators.