'The Boxtrolls' Trailer And Poster: Meet The Family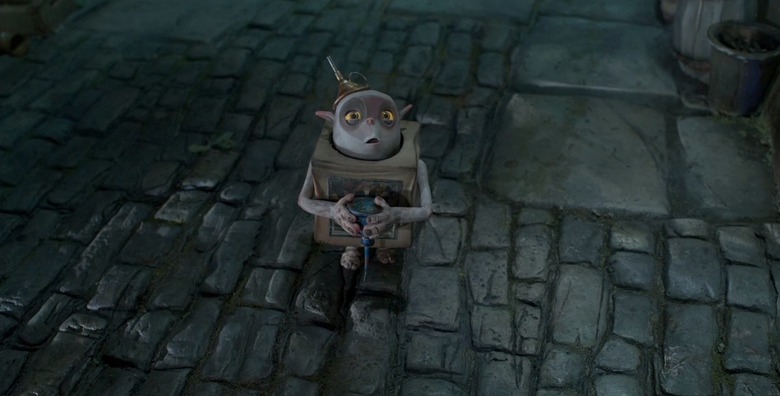 New York City may have Ninja Turtles roaming around beneath its streets, but Cheesebridge has Boxtrolls lingering under theirs. And it's time we got to know them with Laika's latest teaser for The Boxtrolls.
While orphaned human Eggs (Isaac Hempstead-Wright) is the hero of the tale, the new Boxtrolls trailer focuses more on the quirky creatures who raised him. Ooh and ahh at their adorableness after the jump.
'The Boxtrolls' Preview – Meet the Boxtrolls
If you were at Comic-Con panel last month, the video may look a bit familiar. It's the same one they showed at the Boxtrolls Hall H panel.
Though it's obvious to us that the Boxtrolls are sweet and friendly creatures, it's less apparent to the human citizens of Cheesebridge. The people believe them to be terrifying monsters, and want to get rid of them completely.
It's to save his Boxtroll family that Eggs ventures aboveground and teams with human girl Winnie (Elle Fanning) to foil those plans. But he's got some work to do — it takes some convincing before he even realizes he's a boy.
The Boxtrolls opens September 26. Ben Kingsley, Simon Pegg, Nick Frost, Toni Collette, Jared Harris, Richard Ayoade, and Tracy Morgan also lend their voices to the film.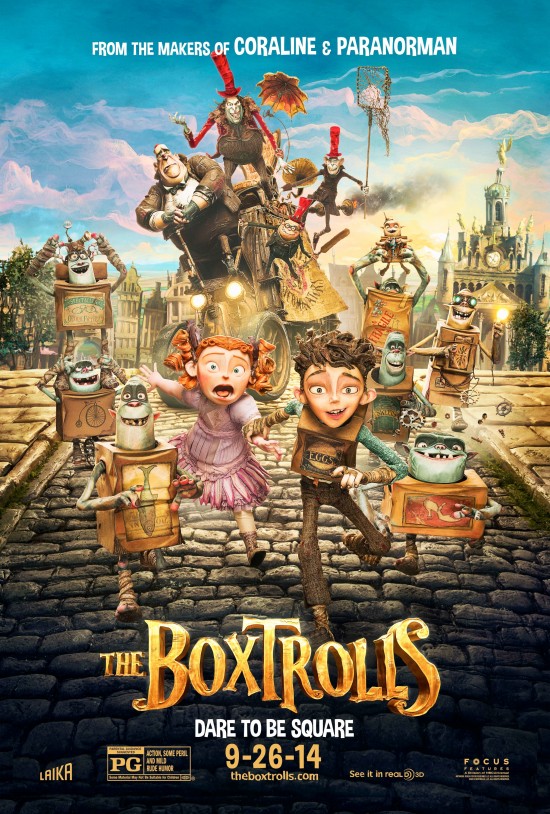 LAIKA's third film is The Boxtrolls, based on Alan Snow's bestselling novel Here Be Monsters. Introducing audiences to a new breed of family – The Boxtrolls, a community of quirky, mischievous creatures who have lovingly raised an orphaned human boy named Eggs (voiced by Isaac Hempstead-Wright) in the amazing cavernous home they've built beneath the streets of Cheesebridge. When the town's villain, Archibald Snatcher (Academy Award® winner Ben Kingsley), comes up with a plot to get rid of the Boxtrolls, Eggs decides to venture above ground, "into the light," where he meets and teams up with fabulously feisty Winnie (Elle Fanning). Together, these soft-boiled detectives uncover the hidden connections in Eggs' past and devise a daring plan to save his unique family.