Jeffrey Wright, Rodrigo Santoro And Four More Join HBO's 'Westworld'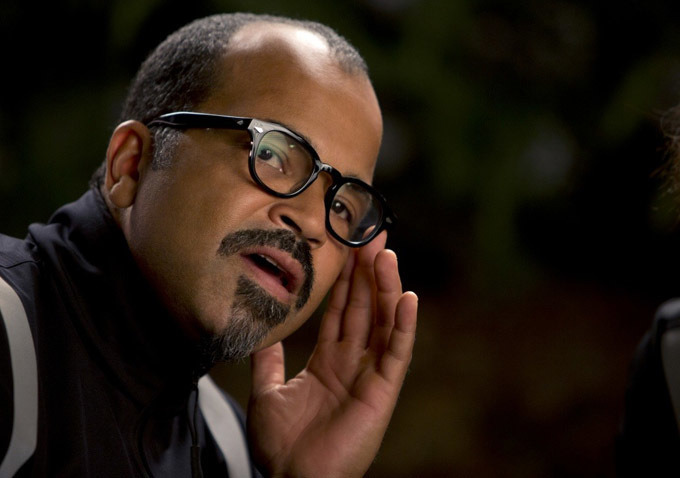 HBO is quickly filling slots on its upcoming sci-fi show Westworld with some top end talent. The show, produced by J.J. Abrams, Jerry Weintraub, Bryan Burk and writers Jonathan Nolan and Lisa Joy, is based on the 1973 film written and directed by Michael Crichton. It's about robots at a theme park that run amok, an idea the author evolved two decades later for Jurassic Park.
Anthony Hopkins and Evan Rachel Wood were already cast as two of the show's leads and now six more actors have joined. Best known among them are Jeffrey Wright (The Hunger Games: Catching Fire) and Rodrigo Santoro (300) along with Shannon Woodward, Ingrid Bolso Berdal, Angela Sarafyan and Simon Quarterman. Read who each actor plays on the Westworld TV showTV Line posted about the Westworld TV show cast, and broke down each character role as follows:
Wright | Bernard Lowe: The brilliant and quixotic head of the park's Programming Division, Bernard's keen observation of human nature provides him with boundless inspiration for his life's work: creating artificial people.
Santoro | Harlan Bell: Terrifying and brutal, with a dark sense of humor, Harlan is Westworld's perennial "Most Wanted" bandit. He subscribes to the theory that the West is a wild place, and the only way to survive is to embrace the role of predator.Woodward | Elsie King: A sardonic rising star in the Programming division, Elsie is charged with diagnosing the odd quirks of behaviors in the park's hosts.Berdal | Armistice: A savage fighter and brutal bandit, her ruthlessness with her victims is surpassed only by her abiding loyalty to her fellow outlaws.Sarafyan | Clementine Pennyfeather: One of Westworld's most popular attractions, every aspect of Clementine is perfectly beguiling, by design.Quarterman | Lee Sizemore: The narrative director of Westworld, his inspired storylines consistently delight or terrify the guests — and his artistic temperament consistently grates on his colleagues.
As for Hopkins and Rachel Wood, the Oscar-winning Silence of the Lambs star is Dr. Robert Ford, the head of the park and The Wrestler actress is Dolores Abernathy, an innocent girl who visits the park at the wrong time.
For more on the show, check out our previous article on it.