'The Dog' Trailer Explores The Real-Life Inspiration For 'Dog Day Afternoon'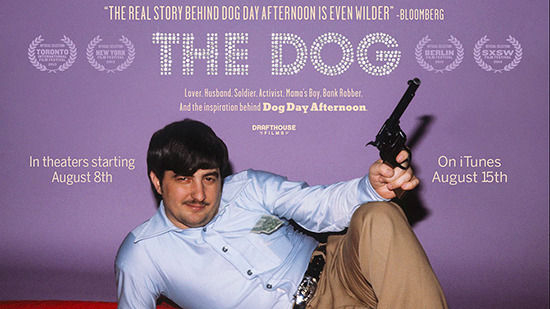 In Dog Day Afternoon, Al Pacino played a thinly fictionalized version of John Wojtowicz, who famously attempted to rob a Brooklyn bank in 1972 in order to pay for his spouse's gender-reassignment operation. (Or who used the operation as a smokescreen for an underlying mafia motive, depending on who you believe.) Now the life and crimes of Wojtowicz are the subject of a documentary called The Dog. Directed by Allison Berg and Frank Keraudren, the timing is right for the film. In addition to his high-prodfile crime, Wojtowicz was known as a gay-rights activist at a time when that was a far less common public stance to take. Check out The Dog trailer below.  
The Dog opens limited on August 8 from Drafthouse Films, and will be on iTunes on August 15. Trailer via Yahoo.
Coming of age in the 1960s, John Wojtowicz's libido was unrestrained even by the libertine standards of the era, with multiple wives and lovers, both women and men. In August 1972, he attempted to rob a Brooklyn bank to finance his lover's sex-reassignment surgery, resulting in a 14-hour hostage situation that was broadcast live on television. Three years later, John was portrayed by Al Pacino as "Sonny," and his crime immortalized in one of the most iconic New York movies of all time, "Dog Day Afternoon." The film had a profound influence on Wojtowicz, and when he emerged from a six-year prison sentence, he was known by his self-imposed nickname: "The Dog." Drawing upon archival footage, the film shuffles between the 1970s and the 2000s. Touching upon the sexual revolution of the 1970s, we gain a first-hand perspective of New York's historical gay liberation movement in which Wojtowicz played an active role. In later footage, he remains a subversive force, backed by the unconditional love and headstrong wit of his mother, Terry.