Two More 'Lego' Movies Get Release Dates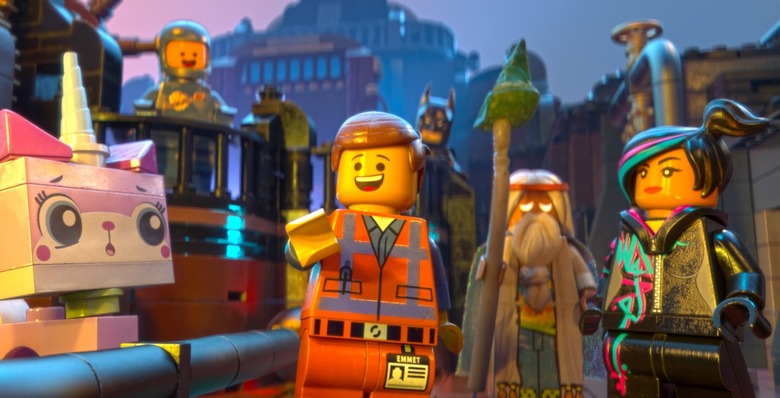 Warner Bros. is on a release date reserving spree. Just hours after they unveiled a schedule for all of its DC movies through 2020, the studio has also snapped up spots for two more Lego movies in 2018 and 2019.
That's in addition to Ninjago, already dated for 2016, and The Lego Movie 2, which is set for 2017. Hit the jump for more details.
Not surprisingly, considering how far off those dates are, Warner Bros. currently has those slots to themselves. However, the 2018 picture will be surrounded by other animated features including another Madagascar from Fox (May 18) and an unnamed Pixar project (June 15).
By the time the next Lego film, Ninjago, opens on September 23, 2016, it'll have been about two and a half years since the original Lego Movie hit theaters. But Warner Bros. is clearly eager to pick up the pace now.
The Lego Movie 2 will follow May 26, 2017, meaning the studio will be putting out a new Lego film each Memorial Day for three consecutive years. That is, assuming Warner Bros. actually sticks to schedule. A lot could change in the next four or five years.
But it's no wonder Warner Bros. is so eager to keep the Lego Movie series going. The first one, which landed this past February, cost about $60 million and grossed $468 million worldwide. It's also received some of the best reviews of any movie this year.
Charlie Bean (Tron: Uprising) is set to helm the Lego Movie spinoff Ninjago, while Chris McKay will direct the Lego Movie sequel. Both will be produced by Phil Lord and Chris Miller, who directed the original.