Samuel L. Jackson Replaces Jamie Foxx As 'The Black Phantom'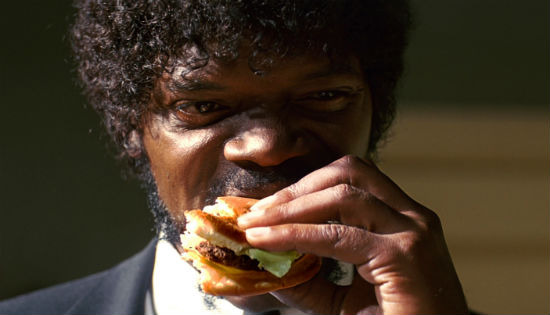 Samuel L. Jackson is using his time off from Avengers-corralling duty to get back into contract killing. He's just signed on to play the title role in The Black Phantom, one of two hitmen who form an unlikely bond. The other one will be played by Kevin Hart. Hit the jump for all the details.Tim Story is directing The Black Phantom from an "outrageously inappropriate" script by David Lease and Megan Hinds. Will Gluck and Will Packer producing. Story and Packer were both involved with this year's Ride Along, which also starred Hart.
Hart will play an unfortunate hitman who's been double crossed, and Jackson is the guy hired to kill him. When they actually cross paths, however, they wind up joining forces instead. The Black Phantom will be Jackson's first time working with Hart.
Jackson is as busy now as he ever has been. He was seen this year in RoboCop and Captain America: The Winter Soldier, and still has Barely Lethal 
with Chloe Grace Moretz coming later this year.
On top of that, he also has parts in Avengers: Age of Ultron, David Yates' Tarzan, and Quentin Tarantino's The Hateful Eight. The Black Phantom doesn't sound like especially new territory for him — he's done hitmen before, and he's done comedy before — but it should still be fun to see him get a bit goofy.
Hart may not be as big as Jackson yet, but he's definitely on the rise. This year alone he's starred in Ride Along, the About Last Night remake, and Think Like a Man Too.