Fox Pushes 'Kingsman: The Secret Service' To February 2015, 'Poltergeist' Remake To July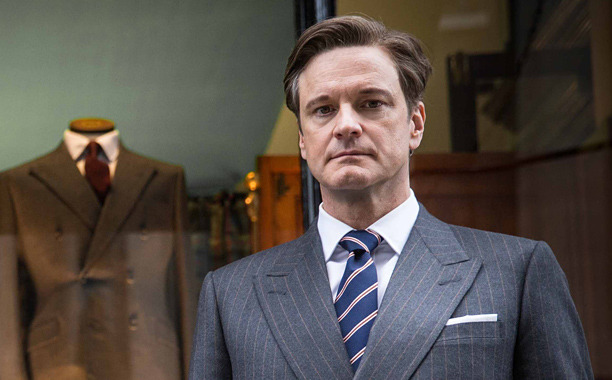 Sorry folks, no new Matthew Vaughn film this year. After a stellar presentation at San Diego Comic-Con, Fox has moved Vaughn's comic book adaptation Kingsman: The Secret Service starring Colin Firth from October of this year into February 2015. It'll now occupy the slot another Fox film, the Poltergeist remake, originally held.
That film, directed by Gil Kenan, will now open July 24, 2015, making it the big horror movie of next Summer. Read more about the Kingsman and Poltergeist remake release dates below.
The Wrap first posted about the change. With Kingsman: The Secret Service now opening February 13, 2015, it'll open against Fifty Shades of Grey. This is one of those rare cases of counter programming where the counter is the big "guy" movie. There's no doubt Fifty Shades is going to be a massive hit, but can Kingsman compete? Fox thinks so.
With Poltergeist moving into summer, it now opens opposite the Judd Apatow/Amy Schumer film Trainwreck, which recently finished filming. Again, this is a classic case of counter programming, with the big female-driven comedy opening against the 3D horror movie.
The question here, though, is what started this game of dominoes. Does Vaughn need more time? Did Poltergeist? Fox didn't even mention the high-profile remake produced by Sam Raimi at Comic-Con. (And Raimi was at Comic-Con!) That suggests the latter. Maybe Kenan wanted more time, and with that prime February date all lined up, Fox saw an opportunity to plant a big action movie opposite Fifty Shades, hoping for some overflow for sure to be sold out shows. That's purely hypothetical though.
We know, at least, that Kingsman is close to being done with a trailer already out and full Comic-Con panel, which you can read about here. Poltergeist has yet to even release a single still. We do know it stars Rosemarie DeWitt and Sam Rockwell in the lead roles, with Jared Harris, Nicholas Braun and Kyle Catlett as supporting characters.
To recap, Kingsman: The Secret Service will now open February 13, 2015. Poltergeist opens July 25, 2015.