'Penguins Of Madagascar' Trailer: These Birds Crave Adventure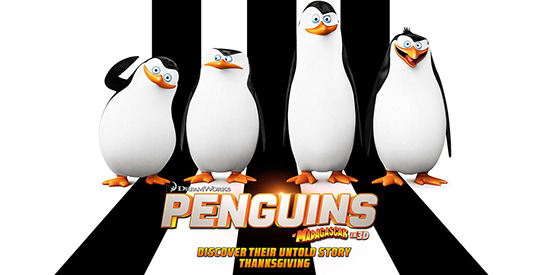 If you've got some secret agent stuff that needs doing, you could hire James Bond. But he has to put on a tux for formal work. Why not hire a crew that is always wearing tuxes? Penguins of Madagascar opens up the hidden backstory of the birds from the Madagascar films. They're masters of disguise and espionage, these guys (well, birds) and willing to leap into danger at a moment's notice. In this new Penguins of Madagascar trailer we see some more of their antics, and also get to hear a bit more of Benedict Cumberbatch, as the voice of a classy spy outfit.
The Penguins of Madagascar opens on November 26. Trailer via Apple.
Discover the secrets of the most entertaining and mysterious birds in the global espionage game: Skipper, Kowalski, Rico and Private now must join forces with the chic spy organization, the North Wind, led by Agent Classified (we could tell you his name, but then... you know), voiced by Benedict Cumberbatch, to stop the villainous Dr. Octavius Brine, voiced by John Malkovich, from taking over the world.