Sequel Bits: 'Sinister 2', 'ABCs Of Death 2', 'Avatar 2', 'Star Trek 2'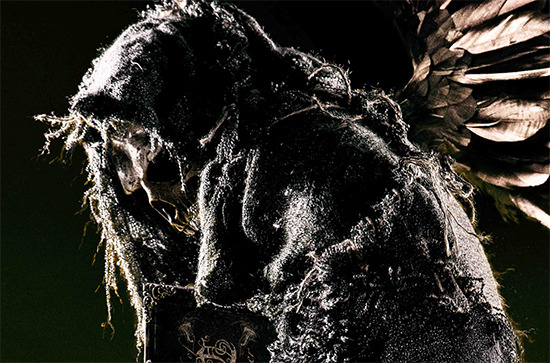 Keep the lights on, because today's edition of Sequel Bits is unusually horror-heavy. After the jump:
Karl Urban wants to do Star Trek for 25 more years
Avatar 2 is probably going to shoot in early 2015
Transformers 4 is now the 18th biggest film ever
Mark Duplass wants to make Creep 2 and 3 right away
Tremors 5 finally has a director and a star
Hey, Chicagoans: Sinister 2 is looking for extras
ABCs of Death 2 is arriving just in time for Halloween
Leprechaun: Origins is coming to theaters after all
... and so is Sharknado 2: The Second One!
Jarhead 2: Field of Fire not only exists, it has a trailer
While Star Trek 3 has yet to announce an exact opening date, Pegg has his fingers crossed for 2016. "Hopefully the release should coincide with the 50th anniversary [of the Star Trek TV series], which would be very cool," he said. [Trek Movie]
After years and years of development, Avatar 2 is just about ready to start shooting. At least that's what Zoe Saldana, who stars in no less than three active sci-fi franchises, has heard. "I do know that Avatar is coming first," she said. "It's been the one in line for a while now, and we're just waiting for Jim [Cameron] to give us the green light so it can happen early next year. My backpack is ready!" [Vulture]
Chinese co-productions are all the rage these days, but there is a downside. In the process of making Transformers: Age of Extinction, Paramount wrestled with attempted extortion, dissatisfied partners, cultural misunderstandings, and legal threats — all just to get 25% of the film's $317 million Chinese box office gross, compared to the 40% or 50% the studio would make in other markets. THR has the story.
But there's no need to weep for Paramount. Transformers: Age of Extinction has proved a massive commercial success, crossing the $1 billion box office mark last week. It is now the 18th highest-grossing film of all time, not accounting for inflation. No wonder Paramount exec Rob Moore said the production's troubles in China were "definitely all worth it." [Box Office Mojo]
Creep, Patrick Brice's 2014 SXSW horror, has yet to hit theaters, but producer Mark Duplass is already working on the sequel — two of 'em, in fact. "I'm gonna be shooting the second Creep film at the end of the year and the cast will be revealed soon," he said. "I'm really excited about it because there's a good chance that all three of them will release next year. We're gonna try to line them all up."
Why the hurry? Duplass explains: "For me it's, if you can spend a dollar marketing one movie, why don't you let that dollar work for all three of them and that way you can spend a lot more and get the movie out there?" [Collider]
Like so many other franchises born in the '80s and '90s, Tremors is making a comeback. Don Michael Paul is set to direct Tremors 5, which will be a sequel and not a reboot. Shooting is expected to begin in South Africa next month. Michael Gross will reprise his role as Burt Gummer. [JoBlo]
Sinister 2 is getting ready to shoot in Chicago, but first they need to find some actors. The horror sequel is looking for extras in the metropolitan area, for shooting betwen August 18 and the end of September in Grant Park, Kankakee, and St. Anne. Right now it seems they're mostly looking for white guys in their 30s and 40s, but keep an eye on Facebook for more updates. [OLV]
You could see a horror movie this Halloween. Or you could see 26 of them. Magnet and Drafthouse Films have set an October 31 release date for The ABCs of Death 2, which like its predecessor will consist of 26 short films. If you don't want to wait that long, the anthology movie will also be available on VOD starting October 2. [STYD]
Leprechaun: Origins is coming to theaters after all. Following an apparently enthusiastic reaction at Comic-Con, Lionsgate and WWE Studios have announced that the horror sequel will get a limited run in cinemas starting August 22. The film will still hit Digital HD, VOD, and pay-per-view platforms on August 26 as planned, followed by a DVD/Blu-ray release in September. [Variety]
Also destined for the big screen is Sharknado 2: The Second One, which premiered on the Syfy channel last week. Fathom Events is presenting a one-night-only special screening of the made-for-TV movie on August 21 at over 400 theaters across the country. Head to their website for tickets. [TheWrap]
Okay, so Leprechaun: Origins and Sharknado 2: The Second One are, at the very least, movies we knew existed. Can you say the same for Jarhead 2: Field of Fire? I'll be honest — I cannot. But it is indeed real, and it has a trailer.
Jarhead 2: Field of Fire will make its way to Blu-ray and DVD eventually. [via Pajiba]