Vin Diesel's 'The Last Witch Hunter' Adds Elijah Wood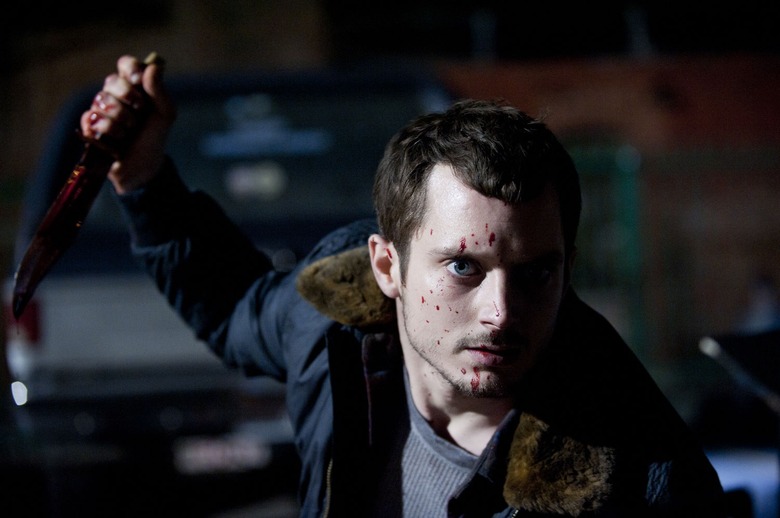 Elijah Wood is ready to head back into the fantasy realm. The Lord of the Rings star has just signed on for The Last Witch Hunter, from The Craziers director Breck Eisner.
He's the latest addition to an eclectic and intriguing cast that also includes Vin Diesel, Michael Caine, and Rose Leslie. Hit the jump for more details.
Diesel plays the lead, an immortal witch hunter from a long and proud tradition of witch hunters. When the covens of New York City join forces to unleash a plague on humanity, Diesel's character must join forces with the enemy — specifically, the witch played by Leslie — to stop them.
The Last Witch Hunter has been developing for a few years already. Summit bought the pitch back in 2010 with Timur Bekmambetov set to produce, but he didn't stay long. Eisner and Diesel started circling not too long after he left. Leslie and Caine signed on earlier this summer.
Wood isn't at all new to fantasy, but since the Lord of the Rings trilogy concluded in the early 2000s he's passed through seemingly every genre on the map. He's done big movies and small ones, comedy, drama, horror, animation, and even TV.
He currently leads the FXX series Wilfred, which concludes its four-season run next week. Earlier this year, he was seen in the high-concept thriller Grand Piano and heard in the English-language version of Hayao Miyazaki's The Wind Rises. Next up for him is a starring role in the indie drama Set Fire to the Stars.
The Last Witch Hunter will shoot later this month.
[Source: THR]