Elisabeth Moss Circling 'True Detective' Season 2; More Details Revealed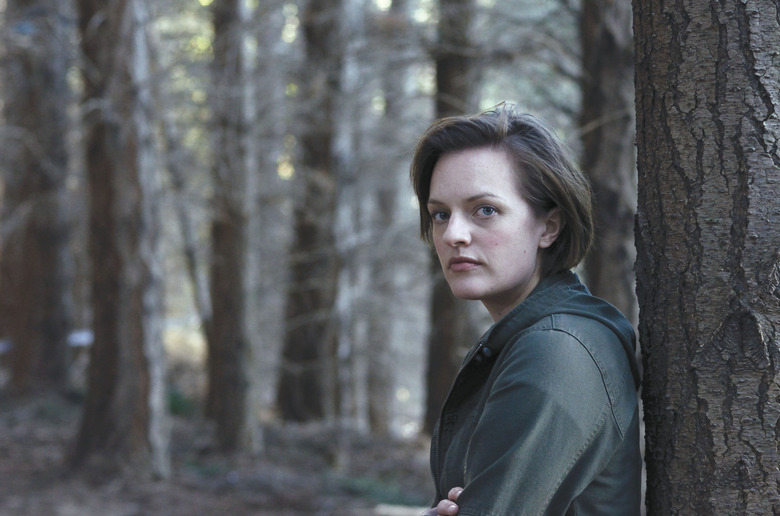 The True Detective Season 2 cast is slowly coming into focus, and it's only looking better and better. Following yesterday's news that Vince Vaughn is in talks, we've just received word that Elisabeth Moss and Michelle Forbes are angling for two of the other roles. Meanwhile, Colin Farrell and Taylor Kitsch are closing in on their deals as well.
As for what all of these people will actually be doing on that show, we have some updates for you on that front as well. Hit the jump for all the latest True Detective Season 2 cast updates and plot details.
The True Detective Season 2 plot will center on the suspicious death of corrupt California city manager Ben Caspar. The 52-year-old's body is found on a desolate stretch of the Pacific Coast Highway near Big Sur, with satanic symbols etched into the chest.
Three investigators from three different cities are called in to help crack the case. Caspar's killing comes in the middle of a major transportation deal with the potential to transform freeway gridlock. As the detectives dig deeper, they learn that Caspar was into kinky sex and possibly the occult.
Moss is circling the part of no-nonsense Monterey sheriff Ani Bezzerides, whose unhappy childhood has led her to gambling and alcohol addictions as an adult. The part should be an easy fit for her, as she recently played a similar character in the critically acclaimed miniseries Top of the Lake.
Vaughn's not-necessarily-villainous antagonist is former thug Frank Semyon. Now a businessman, he's been working with the mayor on plans for a high-speed train linking Southern California and Northern California. He's in it for the financial gain.
Farrell would play Ray Velcoro, who's got his own share of personal and professional issues. And Kitsch wants to play Paul Woodrugh, a military vet. Forbes' potential role is unclear but she's probably playing either Farrell's ex or Vaughn's wife.
Even as the casting falls into place, however, HBO and showrunner Nic Pizzolatto are still searching for directors. While True Detective Season 1 was helmed entirely by Cary Fukunaga, True Detective Season 2 will involve multiple directors. Among those who've been approached is Andrew Dominik, but he seems to be busy with his Marilyn Monroe biopic Blonde.