Watch: Chris Pratt On How He Predicted His Own 'Jurassic World' Casting Five Years Earlier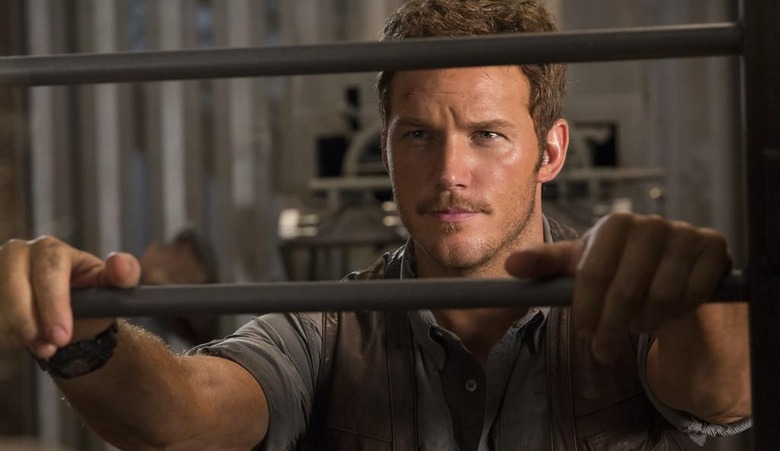 Update from Editor Peter Sciretta: Chris Pratt jokingly predicted that he would star in the fourth Jurassic Park film back when he was working on Parks and Recreation in 2009. We posted the video last year, but now Pratt has commented publicly about his prediction. Watch him talk about it after the jump.
Chris Pratt was interviewed by Jurassic World director Colin Trevorrow for the special features of the Jurassic World Blu-ray. Here is an excerpt from that interview in which Chris Pratt talks about his Jurassic Park 4 prediction found via cinemablend:
Germain Lussier's original post from August 4th 2014 follows:
In all his interviews discussing Jurassic World, star Chris Pratt has said over and over again how much he loves the franchise. He's called it his generation's Star Wars and seems genuinely stoked to be part of the fourth installment in the franchise.
What Pratt may or may not remember is on the Parks and Recreation Season 2 DVD Box Set, he filmed a little behind the scenes video in which he joked about Steven Spielberg casting him in the fourth Jurassic Park. That was in 2009 or 2010, long before anyone was cast or a full script was in existence. It eventually came true. Check out the Chris Pratt Jurassic World prediction video below.
Thanks to Reddit for the heads up.
Chris Pratt Jurassic World prediction video
I mean, come on. That's pretty crazy. Not as crazy as Pratt's Guardians of the Galaxy co-star Bradley Cooper appearing on Inside the Actor's Studio, but pretty crazy.
Pratt's dream comes true in June 2015 when Colin Trevorrow's Jurassic World hits theaters. You can see the actor now in Guardians of the Galaxy.