Richard Linklater Leaves 'The Incredible Mr. Limpet' To Focus On 'That's What I'm Talking About'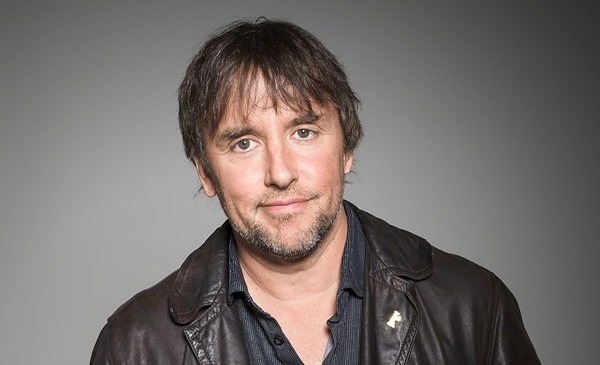 For the past few years Richard Linklater has been attached to direct The Incredible Mr. Limpet for Warner Bros. That's the remake of the 1964 film (or a re-adaptation of the source novel by Theodore Pratt) in which a man turns into a fish... which then helps the Navy find and sink German U-Boats. The original film featured Don Knotts as the title character, and used classic cel animation to make the fish scenes come alive. The remake will ditch the war angle, and follow a beach bum who hopes to protect local marine life from rapacious business interests.
Now Linklater has bailed on making the film, and Warner Bros. is moving quickly to find a new director. But the reason for Linklater's departure is one that will make many readers happy. He's skipping the fish picture in order to make That's What I'm Talking About, the semi-autobiographical film that has been called a "spiritual successor to Dazed & Confused."
THR reports the change, and says that Linklater wants to use the current cred he has thanks to Boyhood and Before Midnight to get That's What I'm Talking About shot this fall.
The downside here is that Limpet had been reported to offer a chance for Linklater to reunite with animators Femke Wolting and Tommy Pallotta, who both worked on Waking Life and A Scanner Darkly. That would have been a good thing to see. Whether they'll remain now that Linklater is gone is open to question.
The same thing goes for the cast which has reportedly signed on: Zach Galifianakis has been talked about as the lead for months, with Jon Hamm, Danny McBride, Sarah Silverman, Kevin Hart, Josh Gad, Keegan Michael Key, and Jordan Peele all linked to the film.
As for That's What I'm Taking About, Linklater has said be might have a role in the film for Matthew McConaughey, and noted "It's not really a sequel; that's a word that just kind of comes out. They're not the same characters." But that was said a couple years ago. Things could have changed.
THR just calls That's What I'm Talking About a "1980s, university-set project" with autobiographical elements that "follows freshmen as they navigate through the first year of college life, while trying to make the baseball team."