First Look: Tim Burton's 'Big Eyes' Starring Amy Adams And Christoph Waltz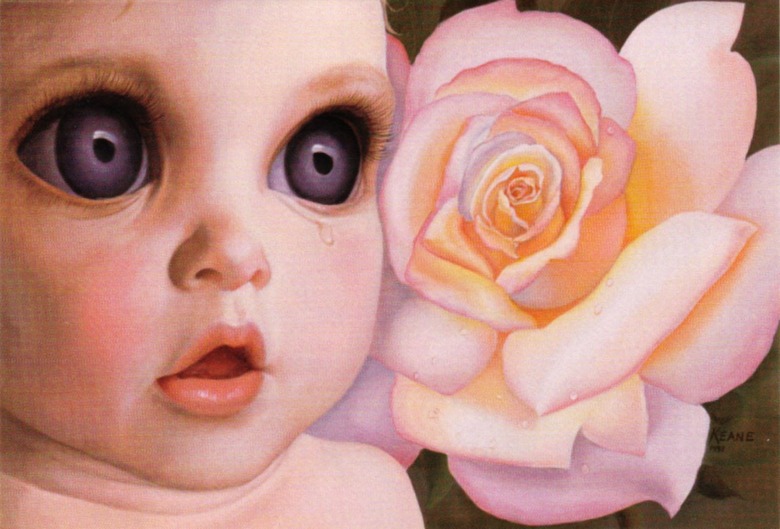 It looks like Tim Burton is taking a brief break from his usual flights of fancy. We have the first look at his upcoming biopic Big Eyes, starring Amy Adams and Christoph Waltz as artists Margaret and Walter Keane.
Though the Keanes' eerie paintings look like something out of a Burton fairy tale, the actual movie doesn't sound so whimsical. The Keanes' paintings hit it big in the '50s and '60s, with Walter taking all the artistic credit. However, it emerged during a bitter courtroom battle that Margaret had actually done all the paintings. Hit the jump to see the first Big Eyes images.
Big Eyes chronicles Margaret and Walter's relationship from the beginning. They met and married in the 1950s, and quickly skyrocketed to fame thanks to their paintings of impossibly doe-eyed children. By the '60s, their mass-produced paintings were ubiquitous.
Walter publicly claimed that he'd been the one to make the paintings, and Margaret initially went along with the charade. "Margaret really believed that as a woman, people would not buy her art," explains Adams. "[Walter] convinced her the life they were able to lead was because the artist was a man, who could sell more art at a higher price than a woman."
After the couple split in 1965, however, Margaret started trying to take ownership of her work. The battle between them culminated in a courtroom "paint-off" in 1986. "This all seems so theatrical, like something you would design for a film. But that actually happened," says Adams.
While Walter demurred, claiming to be injured, Margaret painted a new picture on the spot. She thus proved that she was the true artist behind the famous paintings, and won $4 million in damages. Margaret still paints today in San Francisco.
Big Eyes opens December 25. Krysten Ritter, Terence Stamp, and Jason Schwartzman also star.