'School Of Rock' TV Series Coming From Nickelodeon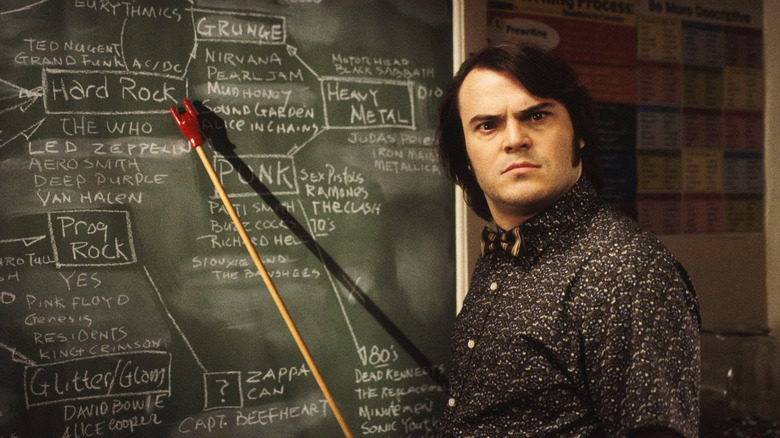 While Richard Linklater jokes about what a Boyhood sequel might look like, Nickelodeon is putting the pieces together for an actual follow-up to one of his other films.
The cable network has given a straight-to-series order for School of Rock, based on Linklater's 2003 film of the same title. Linklater is on board to executive produce along with Scott Rudin. Get all the details after the jump.
Much like the movie, the School of Rock TV series will focus on a wannabe rock star named Dewey Finn. He poses as a substitute teacher at a fancy prep school and teaches the buttoned-up kids about the magic of rock 'n' roll. Dewey was played by Jack Black in the film, but there's no word on who'll play him in the School of Rock TV series.
Honestly, School of Rock seems like pretty solid source material for a TV series, especially if they're able to retain the upbeat charm of the original. The simple premise and varied cast of characters should be able to sustain many episodes' worth of storylines. Moreover, while Linklater's film was well liked, it's not the kind of classic that's going to have longtime fans shrieking in horror at the idea of a reboot.
The School of Rock movie was a big hit in 2003, winning high marks from critics and grossing $131 million worldwide. It remains Linklater's most commercially successful movie to date. A sequel was briefly considered but never panned out.
Nickelodeon's new series isn't the only School of Rock adaptation in development. Andrew Lloyd Webber is writing new music for a stage version of the story, which is angling for a 2016 Broadway debut.