Studio Ghibli Considers "Housecleaning," Has Not Yet Closed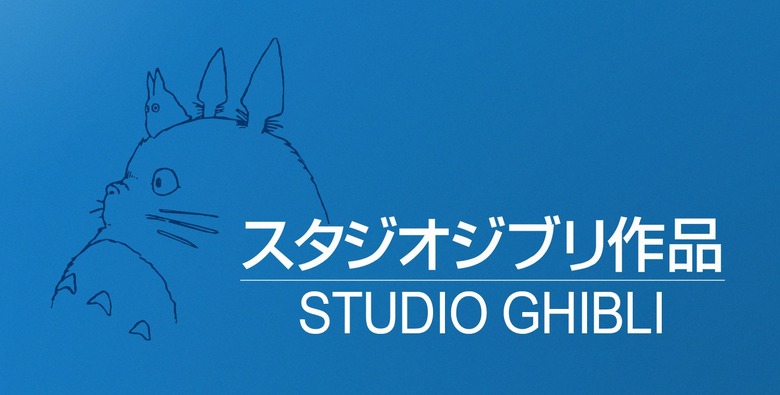 The rumors of Studio Ghibli's demise have been flying for a couple years, and intensified when co-founder Hayao Miyazaki announced his retirement from directing feature films. And while the Gibli documentary The Kingdom of Dreams and Madness hasn't been officially released in the US, one sequence from the film has been floating around over the past week. In that sequence Miyazaki says "the future is clear. It's going to fall apart. I can already feel it." But has Studio Ghibli closed already? Nope!
No matter what a badly-translated quote said as it did the internet rounds on Sunday, the studio is still moving forward. Precisely how it will move forward is the question.
Ghibli co-founder and current general manager Toshio Suzuki has appeared on Japanese television program Jonetsu Tairiku on Sunday to talk about what the studio may do in the wake of Miyazaki's retirement. While he said that one option would be to shut down the production department, the takeaway is that Studio Ghibli is looking into "housecleaning" or "restructuring" as it prepares for the future.
Suzuki also retired from producing earlier this year, which was taken as further sign that Ghibli's active efforts in production might cease.
Today, however, Anime News Network reports.
While there has been talk among some about dissolving the studio outright, Suzuki emphasized that the truth is that the studio is considering "housecleaning" or restructuring for now. The end result would be "rebuilding" the studio and creating an environment for the next generation.
Suzuki also said, "On what to do with Studio Ghibi's future, it is by no means impossible to keep producing [movies] forever." It sounds like the studio might take a break from production while principals figure out what the path forward will be, but the studio is not closed.
There could be a variety of options moving forward, which range from keeping small production units at the studio, to finding and mentoring new talent. But we'll see what happens as the year goes on.
Kotaku has some good direct translations of the screen caps that accompanied the initial rumor. The site also makes a point that had kept me dubious all day: no major Japanese outlet has run a "Studio Ghibli Closes!" story.When Marnie Was There, released in Japan last month and likely to hit the US next year, is the most recent feature film from Studio Ghibli.