Andy Serkis' 'Jungle Book: Origins' Set For 2016, Will Be In 3D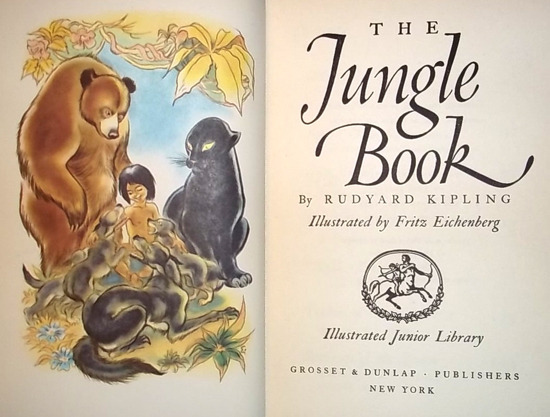 Well, it looks like Disney's going to be winning the Jungle Book race. As the Mouse House prepares to release its Jungle Book adaptation in October 2015, Warner Bros. has just set its own Jungle Book adaptation, Andy Serkis' Jungle Book: Origins, to open one year later in 3D. Hit the jump for more details.
As the title suggests, Jungle Book: Origins is intended to launch a franchise. Warner Bros. shouldn't want for source material — Rudyard Kipling has published lots of stories about Mowgli and his world, some more famous than others.
Steve and Callie Kloves wrote the script for Jungle Book: Origins. (You may recognize his name from the Harry Potter films.) Specifics are being kept under wraps for now, but Serkis' film is described as being darker than the rival project being developed by Jon Favreau at Disney.
"What I love about the screen adaptation by Steve and Callie Kloves is it's very truthful to the original book; it doesn't shy away from its darkness," Serkis said in March. "The jungle is a Garden of Eden and a wonderful place for Mowgli to grow up in, but also is a place of fear and a place of threat."
The picture is reportedly faithful to the source material with a "true-to-life" approach to animal behavior and an interest in "life and death issues." In other words, don't expect any friendly singing bears.
Serkis boarded the project earlier this year after Alejandro González Iñárritu dropped out. It'll be his feature directing debut, though he's served as a second unit director on Peter Jackson's Hobbit movies. No stars have been announced for Jungle Book: Origins.