'Testament Of Youth' Trailer: Alicia Vikander Struggles Through WWI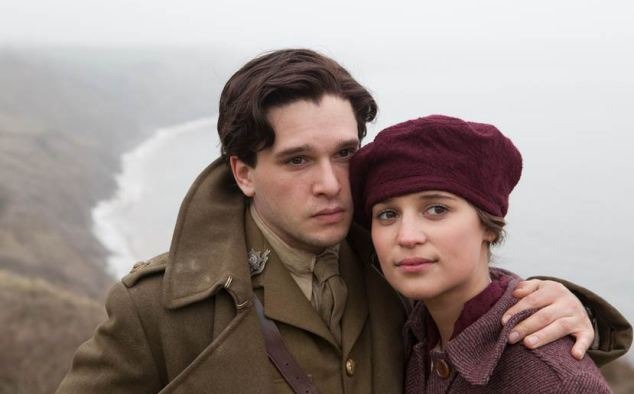 Since making the transition to English-language films, Alicia Vikander has been building a solid CV, or at least one dotted with big films. There's The Fifth Estate, Anna Karenina, and forthcoming films The Man From UNCLE, Seventh Son, and Derek Cianfrance's Light Between Oceans, just to name a few.
More specifically, she's got the WWI drama Testament of Youth, which shot this past spring with James Kent directing and co-stars Kit Harington, Taron Egerton, Colin Morgan, Dominic West, Emily Watson, Hayley Atwell, and Anna Chancellor. Here's the first Testament of Youth trailer, introducing a young woman who chronicled her experience as a WWI nurse in an emotional memoir. 
Testament of Youth Kit Harington
As far as we know, Testament of Youth will hit the UK in 2015; there's no US date at this point. Trailer via Lionsgate.
TESTAMENT OF YOUTH is a searing story of love and war. Based on the classic First World War memoir, this is the incredible true story of one young woman's struggle to survive the horrors of war, which robbed her of everyone and everything she held dear, but was ultimately unable to break her extraordinary spirit.
Vera Brittain, irrepressible, intelligent and free-minded, overcomes the prejudices of her family and hometown to win a scholarship to Oxford. With everything to live for, she falls in love with her brother's close friend Roland Leighton as they go to University to pursue their literary dreams. But the First World War is looming and as the boys leave for the front Vera realises she cannot sit idly by as her peers fight for their country, so volunteers as a nurse. She works tirelessly, experiencing all the grief of war, as one by one her fiancé, her brother and their closest friends are all killed and the pillars of her world shattered. But, an indefatigable spirit, Vera endures and returns to Oxford, irrevocably changed, yet determined to create a world in which such a war can never take place again.