Superhero Bits: Gotham, Agents Of SHIELD, Spider-Man, Lego Batman, Guardians Of The Galaxy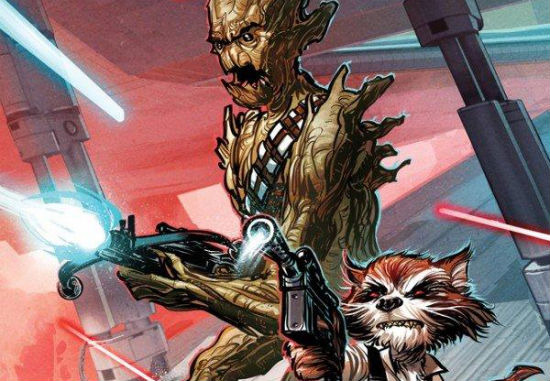 How much did Guardians of the Galaxy make on its first evening? Does James Gunn have deleted scenes held back from the film? Which actors have been added to Gotham and Agents of S.H.I.E.L.D.? When is Lego Batman 3 coming out? Why are superhero movies so devoid of color these days? Which character traits are missing from Guardians of the Galaxy? Did a mega star actor walk around Comic-Con as Spider-Man? Read about all this and more in today's Superhero Bits.
Rocket and Groot are the new Han and Chewie. Discuss and get tix! http://t.co/loBZ74N5vO pic.twitter.com/nnHRE6UcTg

— AMC Theatres (@AMCTheatres) August 1, 2014
Cool Groot and Rocket fan art posted by AMC.
Guardians of the Galaxy opened to $11.2 million on Thursday, which was the best Thursday haul of the entire year.Comic Book Movie linked this video of the Hot Toys Batman: Arkham City figure.
Looks like Lego Batman 3: Beyond Gotham will be out this November.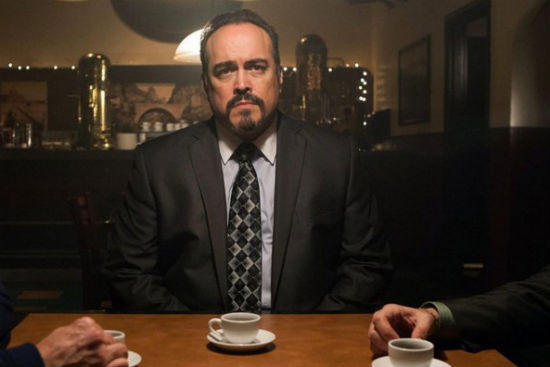 David Zayas (Dexter, Grimm) has been cast in Gotham as mobster Salvatore Maroni, via Deadline.Deadline also reports on a new actor joining Agents of S.H.I.E.L.D.: Simon Kassianides.Vin Diesel sings at the Guardians of the Galaxy junketJames Gunn talks Guardians of the Galaxy deleted scenes with Collider.
Due to the amount of graphics and images included in Superhero Bits, we have to split this post over TWO pages. Click the link above to continue to the second page of Superhero Bits.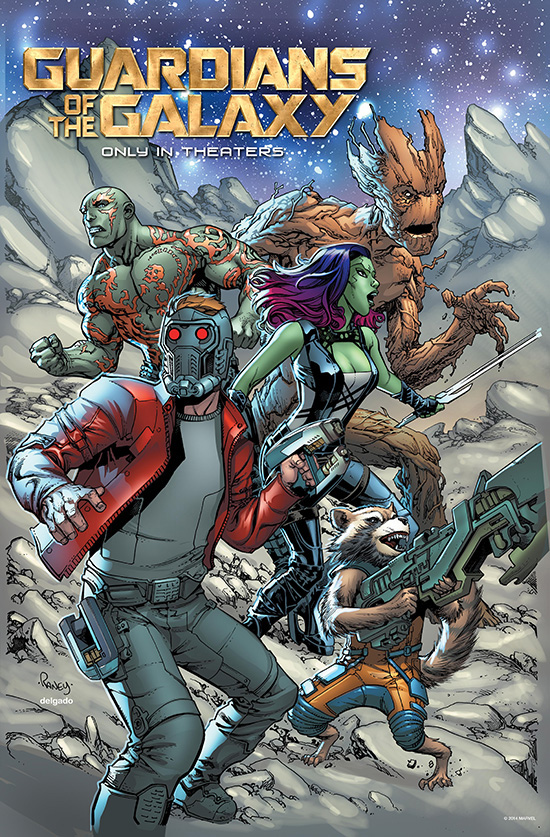 This Guardians of the Galaxy poster is available exclusively at a pizza stand in Disneyland. Which makes it like a $200 poster.
Eight crucial characters facts Marvel changed in Guardians of the Galaxy, by Hitfix.
Marvel officially approved this awesome piece of art by Joey Spiotto at Gallery 1988.
Why do superhero movies have so little color? Asks Vulture.
11 Minutes of B-roll from Teenage Mutant Ninja Turtles.
A really ugly, really early promo banner was spotted for Avengers: Age of Ultron.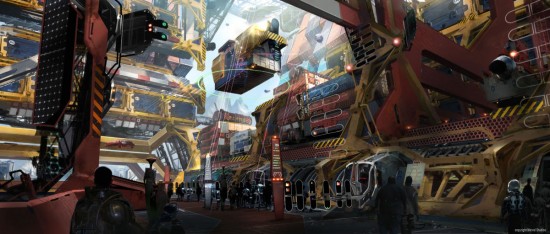 Super cool Guardians of the Galaxy concept art by Stephan Martiniere, via Tor.com.
Did you see which mega star cosplayed as Spider-Man during Comic Con so he could walk around the floor? Daniel Radcliffe!