LOL: Theater Shows 'Rise Of The Guardians' Instead Of 'Guardians Of The Galaxy'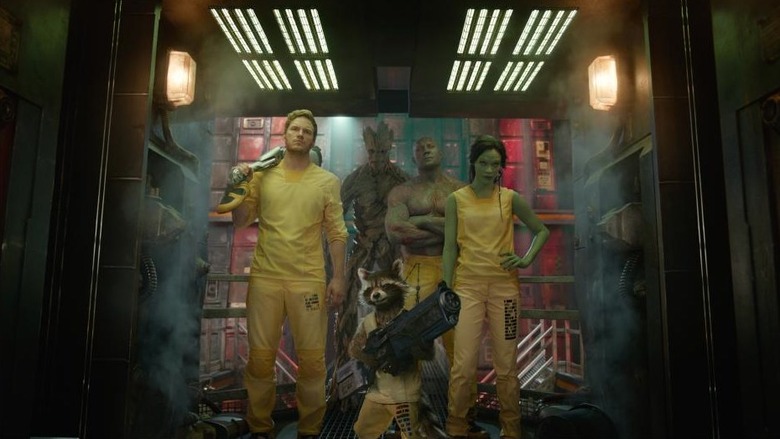 As Big Two superheroes go, the Guardians of the Galaxy are a pretty obscure bunch. So much so, even the trailers for the movie poke fun at that fact. Still, you'd think they'd be pretty well known now, what with a $100+ million budget and the power of the Marvel Studios marketing machine to back them up.
And yet, that didn't stop a few cinemas from getting these Guardians mixed up with a different ragtag group of world-saving Guardians. According to reports, some theatergoers bought tickets to Guardians of the Galaxy last night... only to be treated to a screening of Rise of the Guardians instead. Hit the jump to learn how it all went down.
Incredibly, it appears that wasn't the only theater to make that mistake. Here are some tweets from Virginia:
Got hit with the Rise of the Guardians glitch 3 TIMES before getting the right movie. Could use some #FunkoGuardians pic.twitter.com/eEei4LxjDg

— Peaugh (@Peaugh) August 1, 2014
It's not difficult to see how a person might get the titles Guardians of the Galaxy and Rise of the Guardians confused in casual conversation. Heck, even Legend of the Guardians sounds confusingly similar to those titles as long as you leave off the "Owls of Ga'hoole" part. But how does a theater get the two mixed up? And why do theaters even have Rise of the Guardians around to play?
According to Cinema Blend, Regal recently held a kid-friendly matinee screening of Rise of the Guardians, which explains why the theater had a two-year-old movie so readily available to begin with. Then, they theorize, someone labeled the Rise of the Guardians digital file as "Guardians," and someone else misinterpreted that to mean Guardians of the Galaxy.
In the end the theaters reportedly made it up to the moviegoers with refunds and/or extra tickets. We just hope they put some of that toward a different screening of Guardians of the Galaxy, because for real, it's worth the trouble.