Elle Fanning To Play 'Frankenstein' Creator For 'Wadjda' Director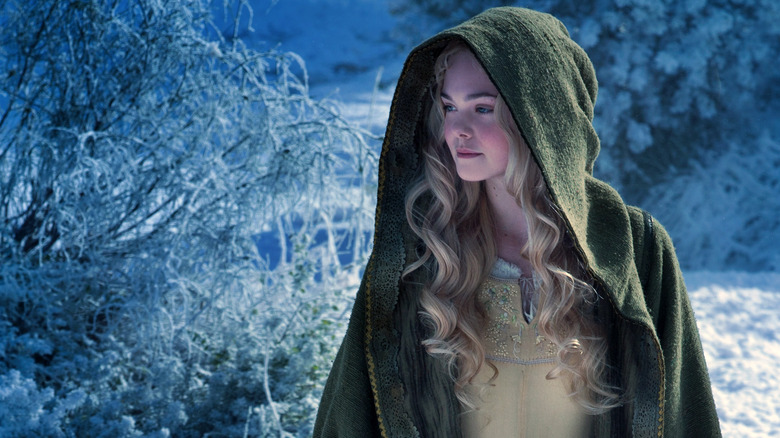 While her peers are signing on for sci-fi tales, Elle Fanning is preparing to play the person who invented sci-fi tales. The Maleficent actress is set to portray Frankenstein author Mary Shelley in A Storm in the Stars, a romantic drama from Haifaa Al-Mansour (Wadjda).
Meanwhile, Fanning is also jumping aboard the YA weepie bandwagon with All the Bright Places, based on the upcoming novel by Jennifer Niven. Get more details on both projects after the jump.
The film will chronicle her passionate affair with Percy Bysshe Shelley, a charismatic poet. If you're a bit rusty on your knowledge of Romantic poets, you may recognize him as the guy who gave the best episode of Breaking Bad Season 5 its title.
Wollstonescraft's story should be a great fit for al-Mansour, who became Saudi Arabia's first female filmmaker in 2012 with her debut feature Wadjda. That picture also centered around a bold young woman who doesn't quite fit with cultural norms. A Storm in the Stars is aiming to shoot sometime in 2015.
Moving on, Fanning has also attached herself to the YA adaptation All the Bright Places. Nivel's debut novel, which hits shelves January 6, follows the budding romance between a depressed boy and a grieving girl. They meet atop the school bell tower while contemplating suicide, and wind up saving one another.
Paula Mazur and Mitchell Kaplan are producing. No director is attached yet, so it may be a while before this one gets going.
In the meantime, Fanning has plenty of other projects to keep her busy including the Neil Gaiman adaptation How to Talk to Girls at Parties. She's just coming off of the Disney hit Maleficent, and will be heard later this year in Laika's The Boxtrolls.