Alejandro González Iñárritu's 'Birdman' Has Almost No Cuts, According To Jon Favreau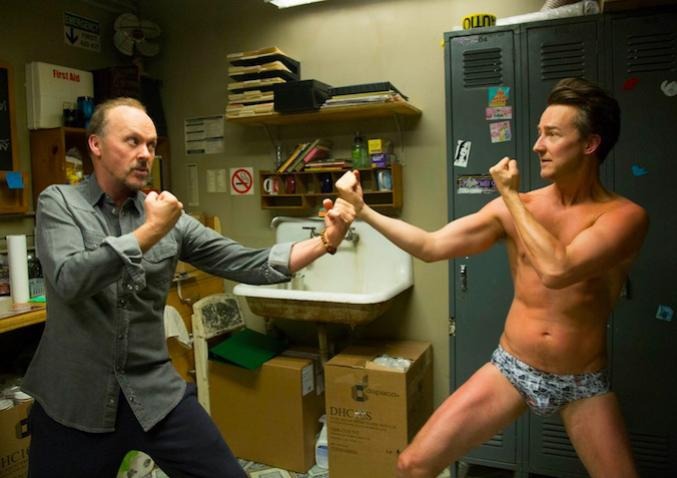 There are already plenty of reasons to be excited by Alejandro González Iñárritu's Birdman, and now here's one more. According to Jon Favreau, the film is edited in such a way that it looks like it has no edits at all. In other words, it'll look like a single long take. Hit the jump for details.
His comments disprove earlier rumors that Birdman was actually shot in a single take, but in truth those claims always seemed kind of dubious. It's very, very difficult (though not impossible) to make a feature-length film with one uninterrupted shot. Even Alfred Hitchcock's Rope simply disguised its cuts.
The description does back up reports that Birdman does look like a single take. One source who says he's seen the film said that there was an "awe-inspiring 40 minute tracking shot," while another who claimed to have worked on it calls Birdman's construction "a bit of a magic trick."
The trailers for Birdman have hinted at the film's usual style. The first opened with a 30-second tracking shot of Michael Keaton's character wandering around backstage. True, 30 seconds isn't that long, but even in such a small dose the fluidity added to the dreamlike feel of the trailer.
Birdman centers around Riggan Thomson (Keaton), a washed-up actor who once got famous playing an iconic superhero. In a last-ditch attempt to reclaim his former glory, he mounts a Broadway show. But putting on a play is easier said than done, and Riggan struggles to hold on to his sanity in the days leading up to the opening.
On top of his own personal demons, Riggan deals with an egotistical leading man (Edward Norton), a troubled daughter (Emma Stone), and a scheming producer (Zach Galifianakis). Naomi Watts and Amy Ryan also star.
Birdman debuts at TIFF this fall and lands in theaters October 17.
Here's the video conversation with Murch and Favreau.