Peter Jackson Would Like Guillermo Del Toro To Direct 'Skull Island'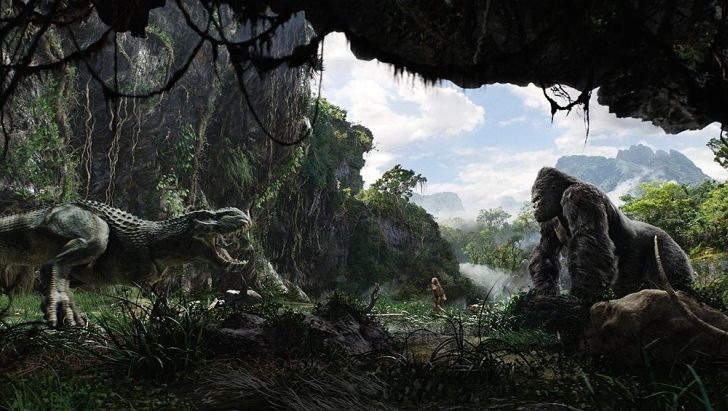 During Legendary's confusing Skull Island announcement at Comic-Con, a rumor went around that Guillermo del Toro was involved with the project. While that doesn't really seem to be the case — the latest word is Joe Cornish has been offered the gig — there are at least a couple of guys who wouldn't mind if it were.
Peter Jackson, who directed 2005's King Kong, has said that it'd be "fantastic" if del Toro really did take over the franchise, while Andy Serkis, who actually played King Kong, concurs. Hit the jump to read their comments.
I don't know anything about it. I'm hearing it from you, for the first time. I would look forward to it. If Guillermo did King Kong, that would be great. That would be fantastic. I'll be there on the first day, and will help him with anything he needs. I've always wondered, if in my lifetime, whether we're going to see The Lord of the Rings film remade, or The Hobbit remade. How long will it actually last or survive until someone remakes it? It will be interesting to see. But with Kong, we were the ones who remade it for the third time.
Serkis chimed in, "I didn't even realize there was another version being made. Guillermo is a great director, so I'm sure he'll make an extraordinary film."
It's not tough to see why del Toro has struck so many as the perfect pick for Skull Island. He has a noted affinity for gigantic monsters, and just the kind of creative energy that could make a King Kong movie pop. Plus, he already has a solid relationship with Legendary.
At this point, however, there's no indication that del Toro is actually on board for Skull Island. Initial reports of his involvement seem to have sprung from some weird timing, rather than from any real confirmation from del Toro or the studio.
Moreover, he's busy enough as it is with Crimson Peak and Pacific Rim 2, not to mention his continued efforts to get Hellboy 3 and At the Mountains of Madness off the ground. If Tull makes good on his offhanded promise to discuss the latter two after Pacific Rim 2, del Toro could be tied up for a long time.
But hey, if Cornish passes, who knows, right?