Kingdom Trailer: DirecTV's Gritty MMA Family Television Drama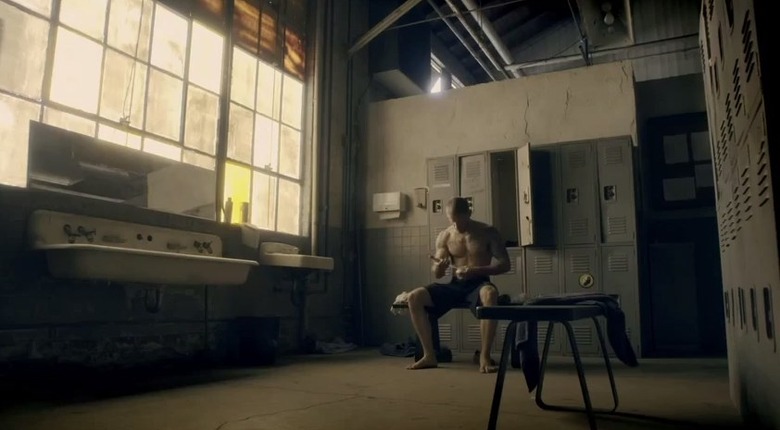 DirecTV has released the first trailer for their newest exclusive television series Kingdom. The series is a gritty family drama set in the Mixed Martial Arts world. Frank Grillo (Prison Break), who was also in Gavin O'Connor's 2011 MMA-set feature film Warrior, stars as Alvey Kulina, an MMA legend and owner of a Venice California-based Mixed Martial Arts gym. Watch the Kingdom trailer now embedded after the jump.
About the rest of the cast: Nick Jonas, formerly of the Jonas Brothers, plays Alvey's close-shaved and ripped prize-fighter son Nate. Jonathan Tucker (The Ruins, The Texas Chainsaw Massacre) plays Nate's younger brother, a world-class athlete who lost everything. And Kiele Sanchez (Lost, The Glades, The Purge: Anarchy) plays Alvey's current girlfriend Lisa Prince, while Joanna Going (House of Cards) plays Alvey's ex-wife Christina. Watch the Kingdom trailer now below:
Kingdom Trailer
The series looks like it might pack the punch of a powerful Sundance drama, too bad you need to be a DirecTV subscriber to watch it — I tried unsuccessfully to get DirecTV installed in my apartment complex and the third-party installers couldn't get the job done.
Kingdom premieres October 8th 2014 at 9pm/8pm central exclusively on DIRECTV's Audience, channel 239.
via: Deadline